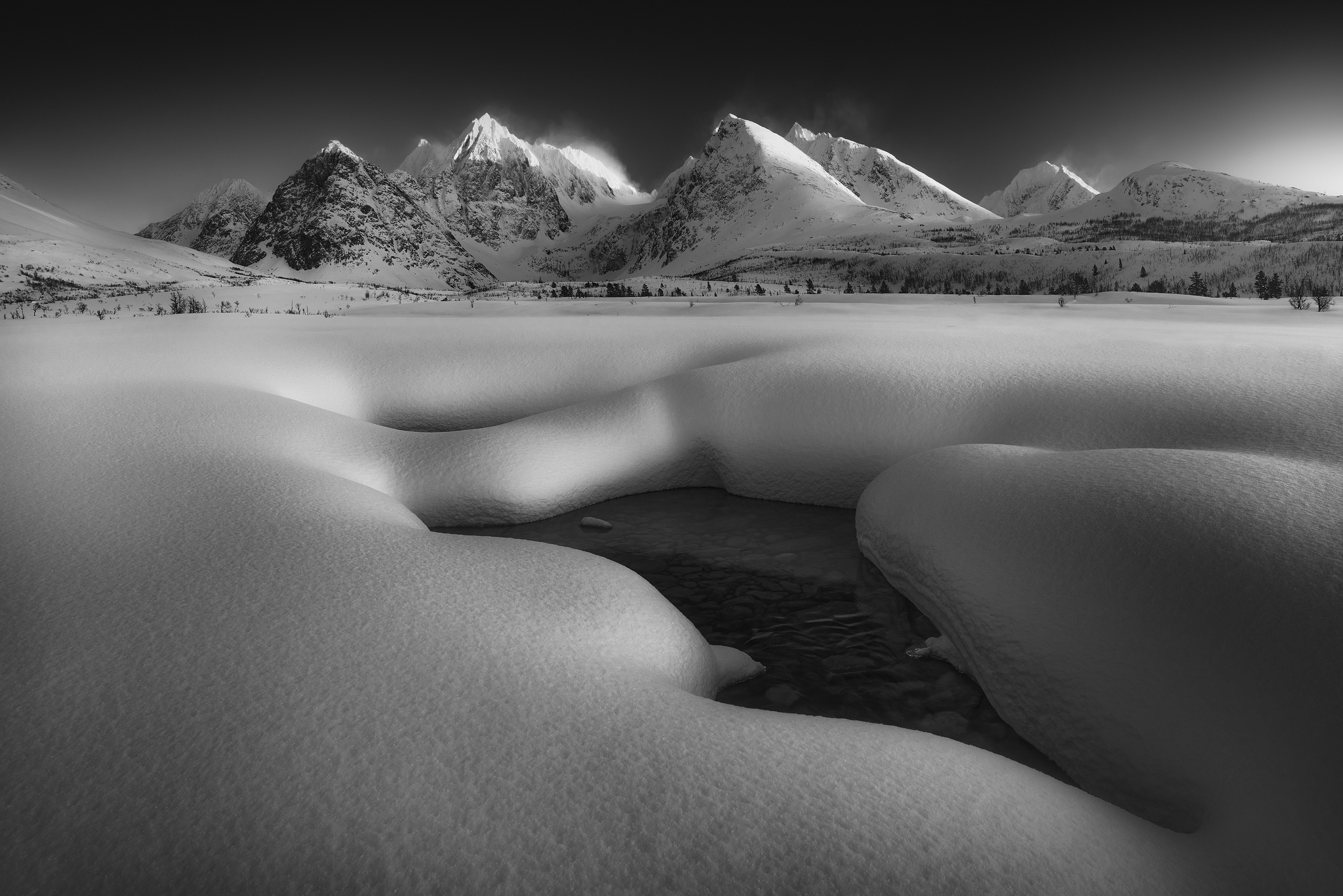 1. What was your path to become a photographer?
I discovered photography early, in the childhood, but in the beginning I was not completely attracted, it came on me gradually. Around 2001-2003 occurred two factors that simultaneously gave me the final push: mountains and mountain trips began to interest me more and more; and the other thing, maybe the strongest was the discovery of some paintings inspired from Tolkien's books, the Silmarillion and the Lord Of The Rings (this was before I read the books or seen the movie). Then I wanted to make something similar to the visual impact of those pictures. After a few years of not very successful practicing with film cameras, the art of Marc Adamus gave me some hint about HOW that thing can be achieved in landscape photography. •
2. Do you prefer to photograph close to home or do you find faraway places more inspiring? Are there any special places that inspire you the most to create new work?
A complicated matter, and in my opinion, it is less a personal preference, and more about where one lives, how photogenic the area is, and how far is a location with great photographic potential. Unfortunately, I have to travel a few hours to get to photogenic locations, but even the best ones from my country are not comparable to the world class locations, and for this, I feel I am a bit disadvantaged. I would like very much to live closer to some fantastic locations but cannot manage it. Back to the original question, yes, the faraway places are definitely more inspiring, but on the other hand to create valuable work, one needs to develop a special relationship with those landscapes, so it is not enough to just go there. In the end, the special relationship I have with my well-known locations from my country can help me to tell my impressions about them.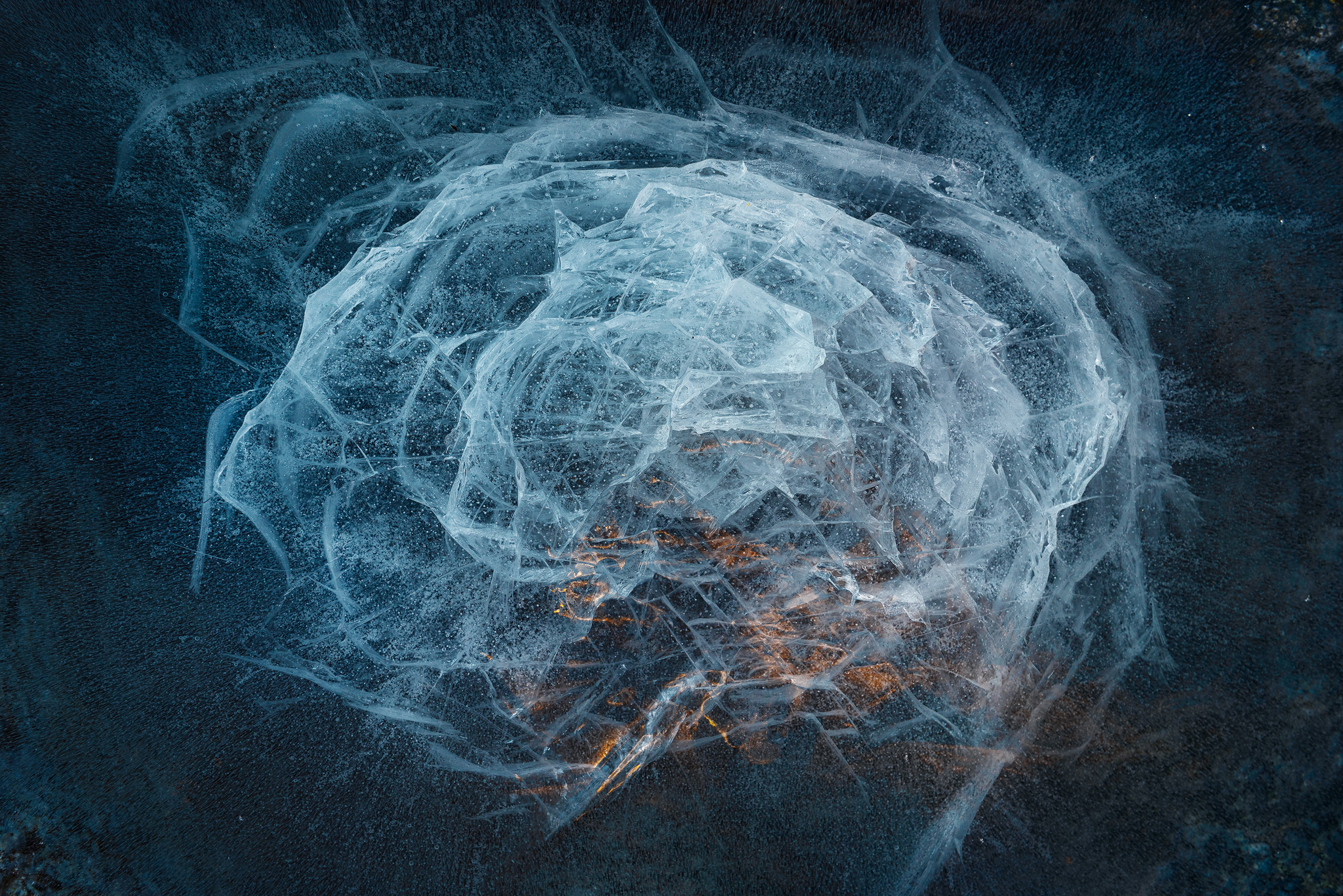 3. Are you a meticulous pre-planer or do you prefer creating images spontaneously? Do you revisit your favourite places many times to achieve the required result? Can you tell us more about your method of working?
Yes, I am a very meticulous pre-planner, which is a must when you want to make grand landscapes in some humble places, which is very difficult even with all the experience, and planning, and all. But at the same time, I try to be very flexible, especially if the proposed plan does not work, or if it is done. I prefer to revisit my favourite places several times until I get the shot I want. I usually choose the exact location in the last minute, depending on the weather and the season, or photographic chances. •
4. Terra Quantum displays themes and series portfolios; do you like working to the project/series/theme or find creating individual images more rewarding?
The latter. When I photograph in the field, especially because it is for me a creative endeavour, I focus only on individual images, only on what the subject represents for me personally. Afterwards, once the images are selected and post-processed, I use to group them in several series or projects I have constantly throughout the years, as you can see from the folders on my website gallery.
5. Can you tell us a bit more about one chosen photograph – what is the story behind it, when/why/how it was created?
I have chosen a recent image, so not to share the same story as in my earlier interviews. The image is titled "Power convergence" and it was taken this October in the Retezat Mountains, Romania. I planned the whole two days trip for one decent composition about the Retezat Peak, from a less known direction. In full autumn I expected some special clouds and light conditions, as opposed to the unsuccessful summer trips with dull sky. I arrived there and figured out that the vantage point is too close to the peak's pyramid, so single wide-angle shots were not working at all, only 4-6 combined into panorama. The conditions were not good at the sunsets and the first morning, but the last morning before we left, we were greeted by extreme winds and a huge lenticular cloud in the sky. It was a real challenge to stay on our feet, to keep the tripod on the ground, and get a whole series of sharp shots for panoramas. Now I am really happy with this image, and I think I succeeded this humble mountain to look like the big ones, without manipulation. Most photographers would not imagine it is possible in a place like this one.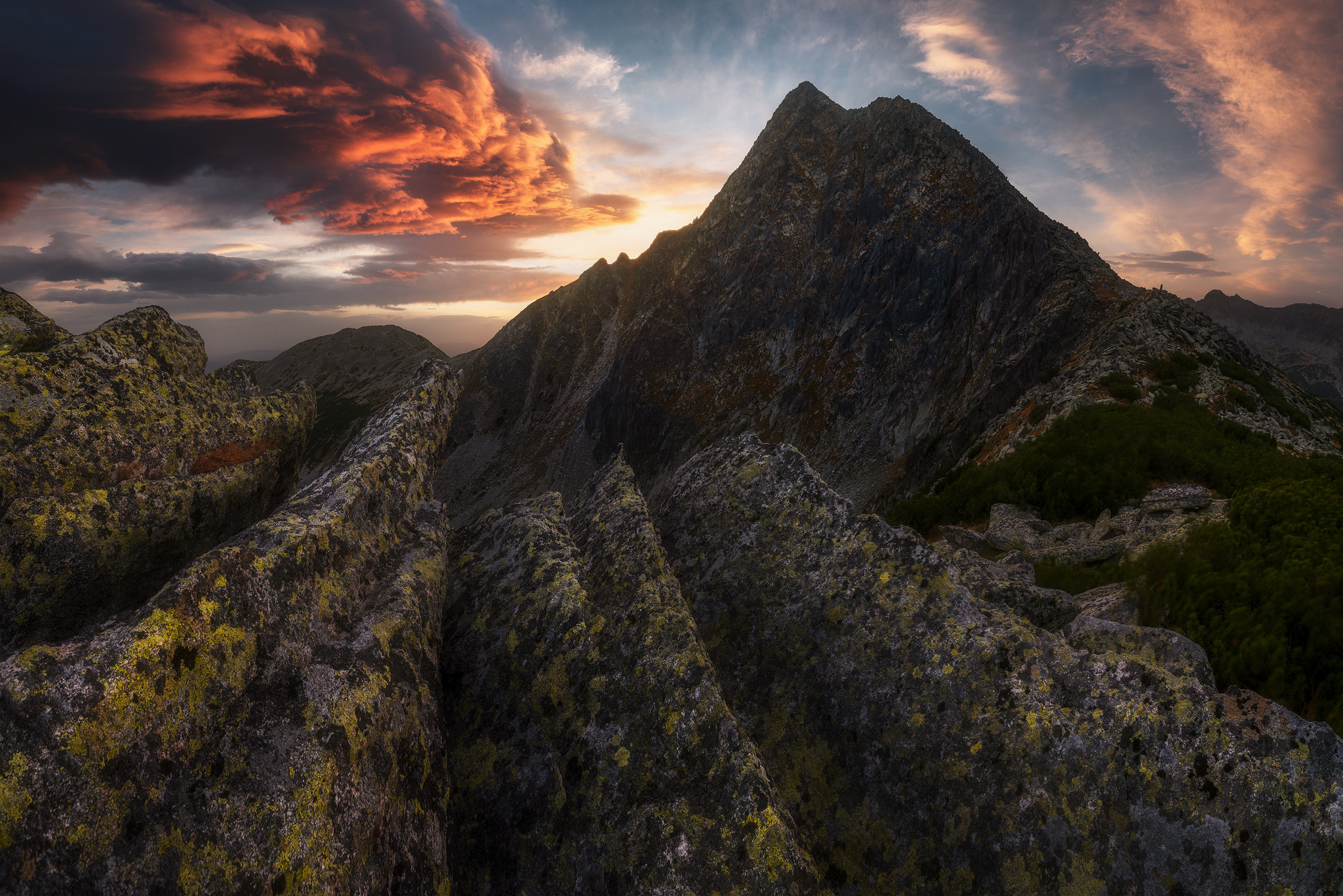 6. Colour, b&w or both? How do you decide about the elimination or inclusion of colour and why. When do you decide about it - in the field or during the post processing?
For me colour is always first. I convert it afterwards to black and white only if the colour version doesn't work well, or do not contain interesting colours.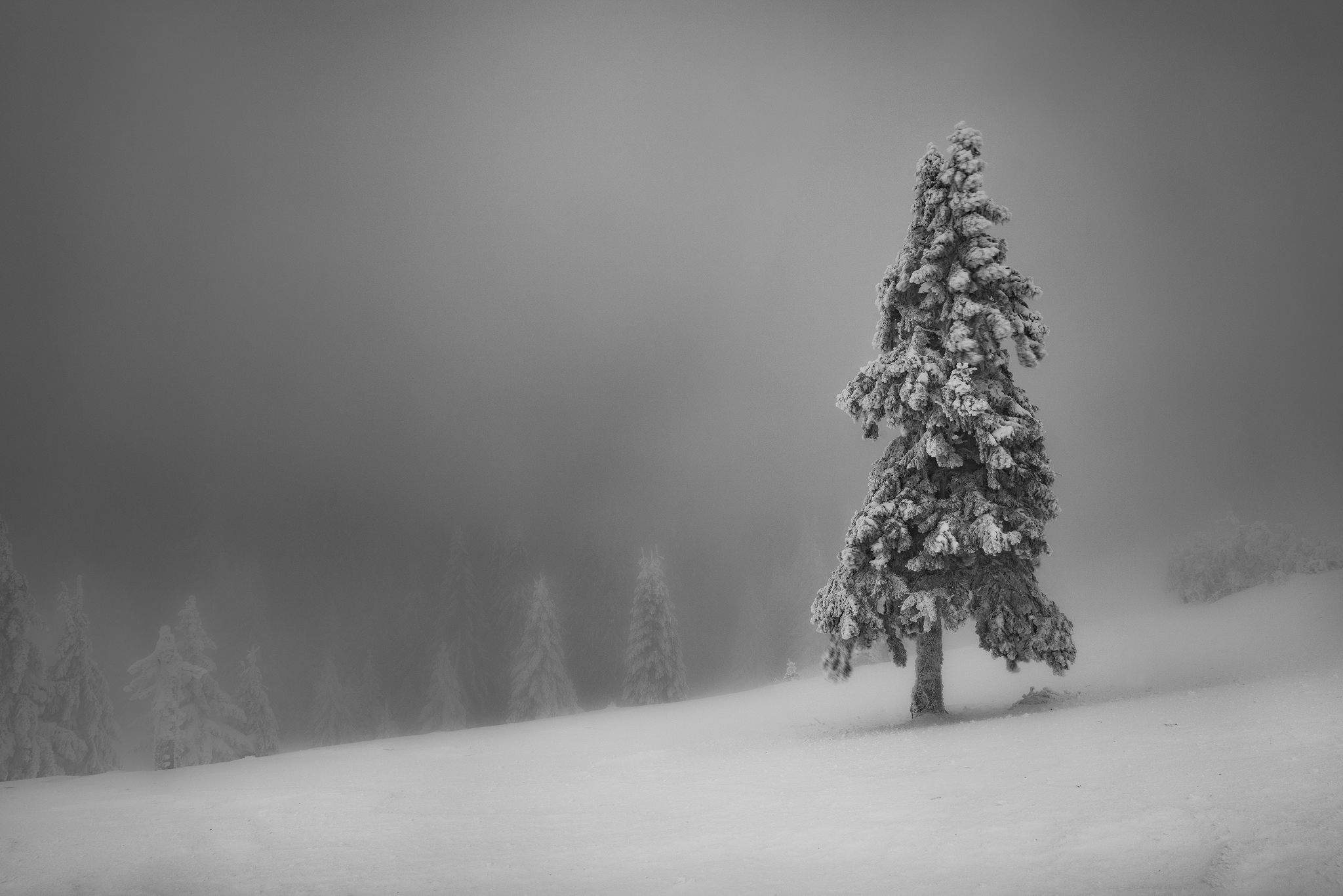 7. Do you find printing your images yourself as an integral part of image creation or do you use professional labs? How important is the choice of paper for you?
I consider the print as the final result/goal of photography, but being a strictly technological path, not involving creativity as the post-processing does, I don't consider it as a part of the creative process. Thus, I use professional labs. The choice of paper is very important to me, for example I would not like to see my images printed on a canvas, or a low quality print. I prefer the Hahnemuhle papers, especially the Photo Rag Satin.
8. Do you think that social media is killing photography or playing an important role in promoting your work? How involved are you in your online presence?
I do not think that social media can kill photography, maybe only some few aspects of it, like decent quality photo viewing, or healthy discussions, constructive criticism. Now it is very hard to imagine that 6-8 years ago the majority of the world's best photographers were regularly active on photographic platforms and were constantly participating in active discussions about photographs. As for myself, I am pretty much active on social media to promote my work to get to the viewers.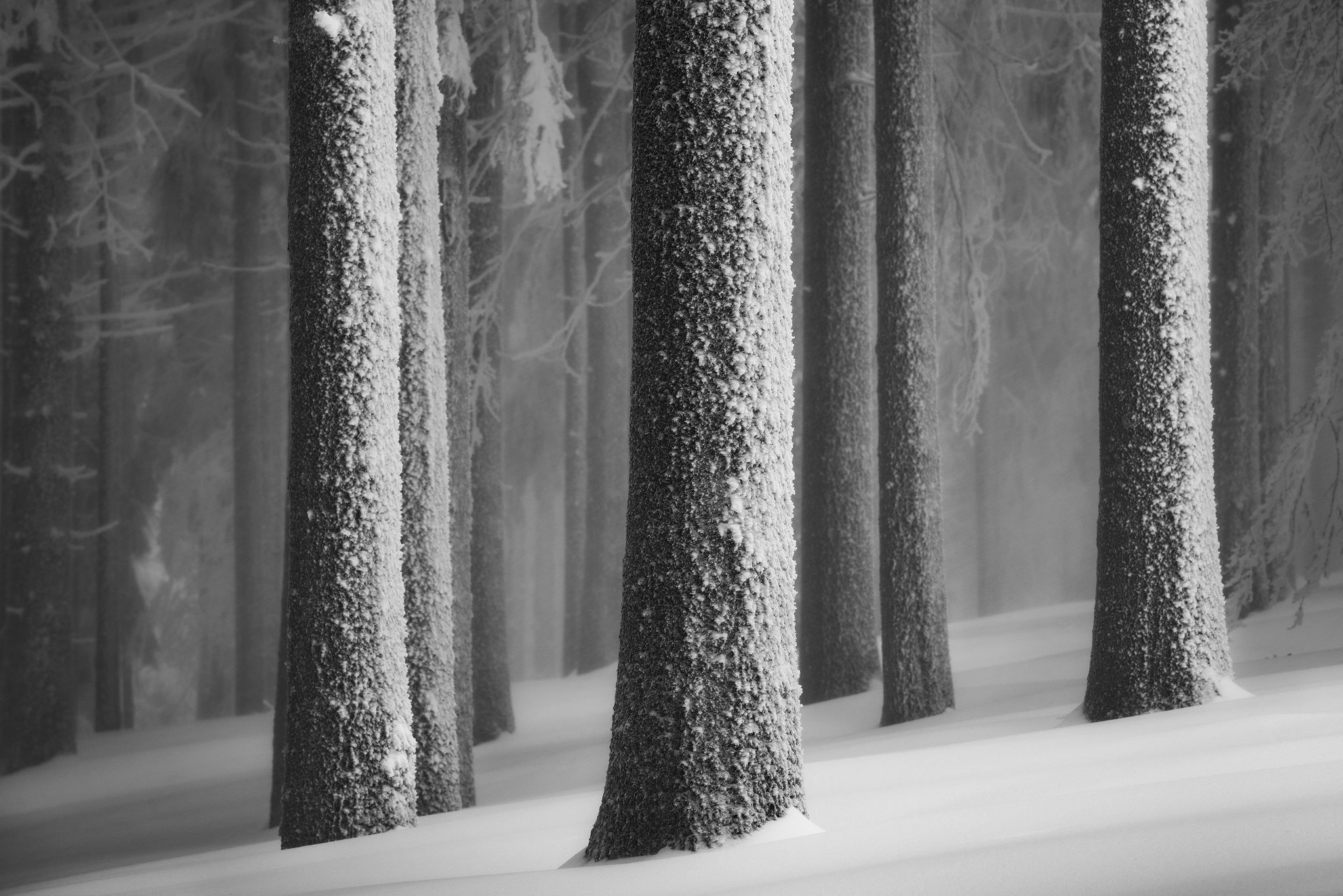 9. Do you have any plans for exhibitions, books or any interesting projects coming? Can you tell us a bit more about your artistic plans for the next couple of years?
Right now I have a series of intimate/abstract images printed in big size, fine art quality, waiting to be exhibited, but I will wait until the pandemic will end. My artistic plan is mostly to go on with my photography and keep developing a better portfolio. Previously, I had some attempts with photobooks, but without much success. I am not very good at business and promoting.
10. We are living on the most beautiful planet, yet it is over-burdened and over-polluted. As photography is an influential medium, do you use the power of your photographs to promote our Earth appreciation and environmental awareness? Any thoughts how photographers in general can become more involved in this important matter?
I do think that these photographs would have some power to promote environmental awareness, but I have yet to figure out how exactly could I use them for it. It is very hard to get any further than social media by myself, I don't really know the ways. I think photographers in the first place should travel less (especially by planes and helicopters) and to discover more from their closer area.
SZABÓ ZSOLT ANDRÁS is a landscape photographer from Romania. Since his childhood he was always attracted by images; that combined with his passion for mountains and wilderness played an important role in becoming a photographer. Self-thought, he learnt photography by viewing others' photos and by practicing a lot. The art of J.R.R. Tolkien and Marc Adamus had major influence on Zsolt's work. He approaches landscape photography as a creative art form and as a result, his exquisite images brought him a lot of appreciation and considerable success. The biggest value of photographs for Zsolt is the author's approach and input, the way how landscapes are photographed, not the subject itself. He photographs mostly the mountains of his country and occasionally he visits more spectacular and distant places.