Huibo Hou is a landscape photographer based in San Diego, California. Her interest in photography started back in 1999 and rekindled in 2015. Huibo is passionate about landscape photography, especially in black and white. Her work has been published in Lenswork Magazine and Black and White Magazine. Huibo shoots mainly in her local area of San Diego, California, USA. Some of her past awards include: Monochrome Discovery of the Year; 1st place in Landscape (Amateur category); Landscape Discovery of the Year in Monochrome Awards International Black and White Photography Contest 2019; 2nd place in Landscape (Amateur category) in Monochrome Awards International Black and White Photography Contest 2018; and Commended in Open, Landscape & Nature category in Sony World Photography Awards 2018.

1. What was your path to become a photographer?
In summer 1998, shortly after I moved to southern California, my parents came to visit me from China. I took them to see many iconic places such as Yosemite, Grand Canyon but I came back with disappointing photos. The photos didn't do justice to what we saw. After that, with a hope to improve the quality of my pictures, I purchased my first SLR.
So, I started getting into photography with a simple purpose to reproduce the natural beauty that I saw. I learnt most of the techniques from books and practices. I also took a few photography courses from the local university. For the first few years, I was a casual hobbyist. I would only photograph during my vacations which were few and far between. My progress was naturally slow during that time.
2006 was an important year for my photography journey. After participating in a very inspiring workshop in the late Galen Rowell's Mountain Light Gallery in Bishop California, I took a month-long photography trip to multiple Tibetan regions in western China. Till today I still have many images from that trip that I cherish.
Then life doesn't always go as we like. Not long after I felt my photography started making real improvement, I found out it was just too hard to juggle between a very demanding job and my new family at the time, let alone a serious hobby. So, I decided to completely put aside photography for a while. This turned out to be a 6-year hiatus from photography.
I eventually found my way back to photography in late 2014. This time I noticed my goal started evolving. It started shifting towards trying to use photography as an art form to show how I would observe and interpret the landscape and nature. That is, originally, I just want to make technically sound and aesthetically beautiful images, but now I care more about whether my images have creativity with a personal touch. I also found special connection with black and white landscape photography, which has become my favourite way to create.

2. Do you prefer to photograph close to home or do you find faraway places more inspiring? Are there any special places that inspire you the most to create new work?
I like both. Like many, I am always excited to visit faraway places, but a lot of my work are from my local beaches. My top two special places in the US are Yellowstone National Park and Death Valley National Park, where the variety of photographic subjects is abundant and the possibilities to get creative are endless.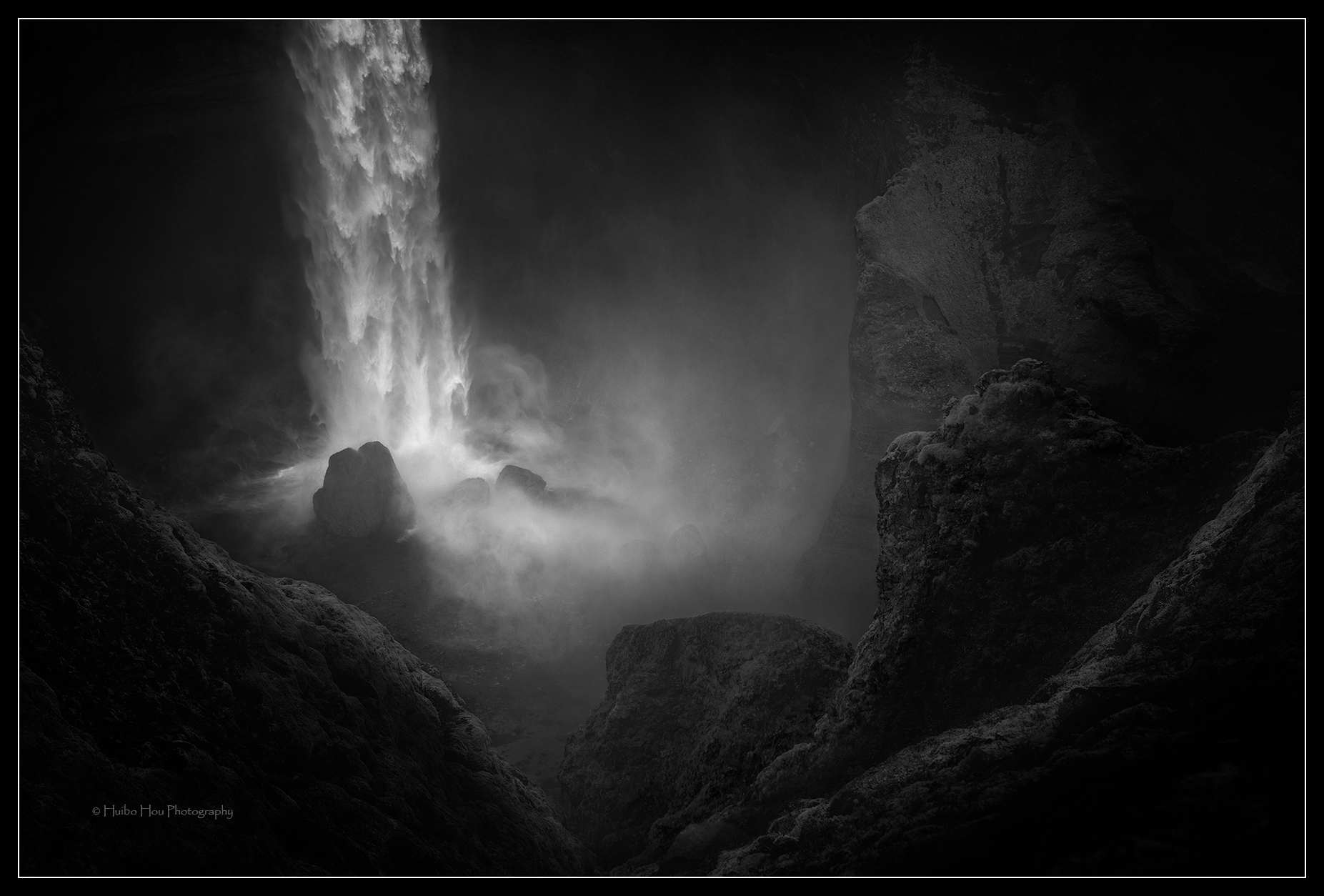 3. Are you a meticulous pre-planer or do you prefer creating images spontaneously? Do you revisit your favourite places many times to achieve the required result? Can you tell us more about your method of working?
It depends on location. For certain places, especially new places, my approach is a mix of both. I pre-plan so that I can be in the vicinity of the right place around the right time, then I leave everything else to instinctive response. For places that I've been to many times, I will mostly take images spontaneously without much preplanning.
I like revisiting my favourite places. For example, I never get tired visiting Death Valley National Park. Nowadays I usually don't go there with specific images in mind. Rather, I tell myself to go there without any expectation, and be open for whatever I will encounter and see what I am able to create.

4. Terra Quantum displays themes and series portfolios; do you like working to the project/series/theme or find creating individual images more rewarding?
I have been a "best moment" individual image type of photographer for the most part of my photographic journey. But in recent years I started getting interested in theme and series. Thinking about and finding the connections between images can be challenging but also very rewarding. It calls for more careful thinking with a deeper level of understanding for a subject matter. I am still learning this process. So far, by intentionally thinking this way, I already noticed that it has pushed me to dig deeper: what connections are there among these images? what kind of unique personal angle or perspective that these images can show? and what cohesive visual stories that these images can tell?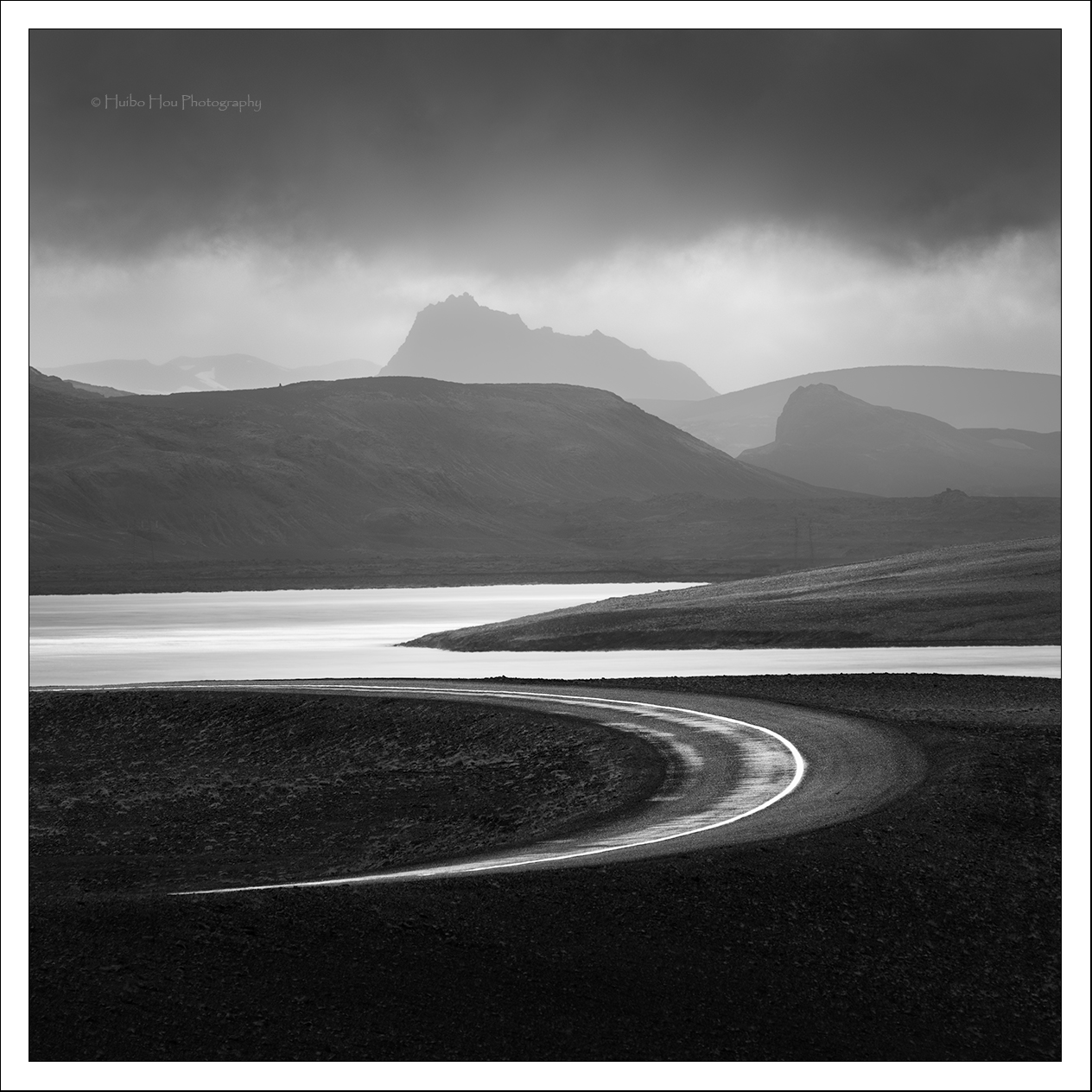 5. Can you tell us a bit more about one chosen photograph – what is the story behind it, when/why/how it was created?
This photo was taken on a cold winter day in early 2017 in Yellowstone National Park. I still vividly remember the feeling when I first saw the lone tree – my heart skipped a beat. During this trip which is the first time I visited the park in winter, I felt a deep connection with its landscape and atmosphere that I want my images to reflect. This Yellowstone winter trip was an important photographic experience for me, from which I realized that a compelling image almost always starts with special connection. It was also a pivoting moment that I realized that I am very drawn to simplicity. Since then, simplicity has become an inherent focus (or style) in my landscape work.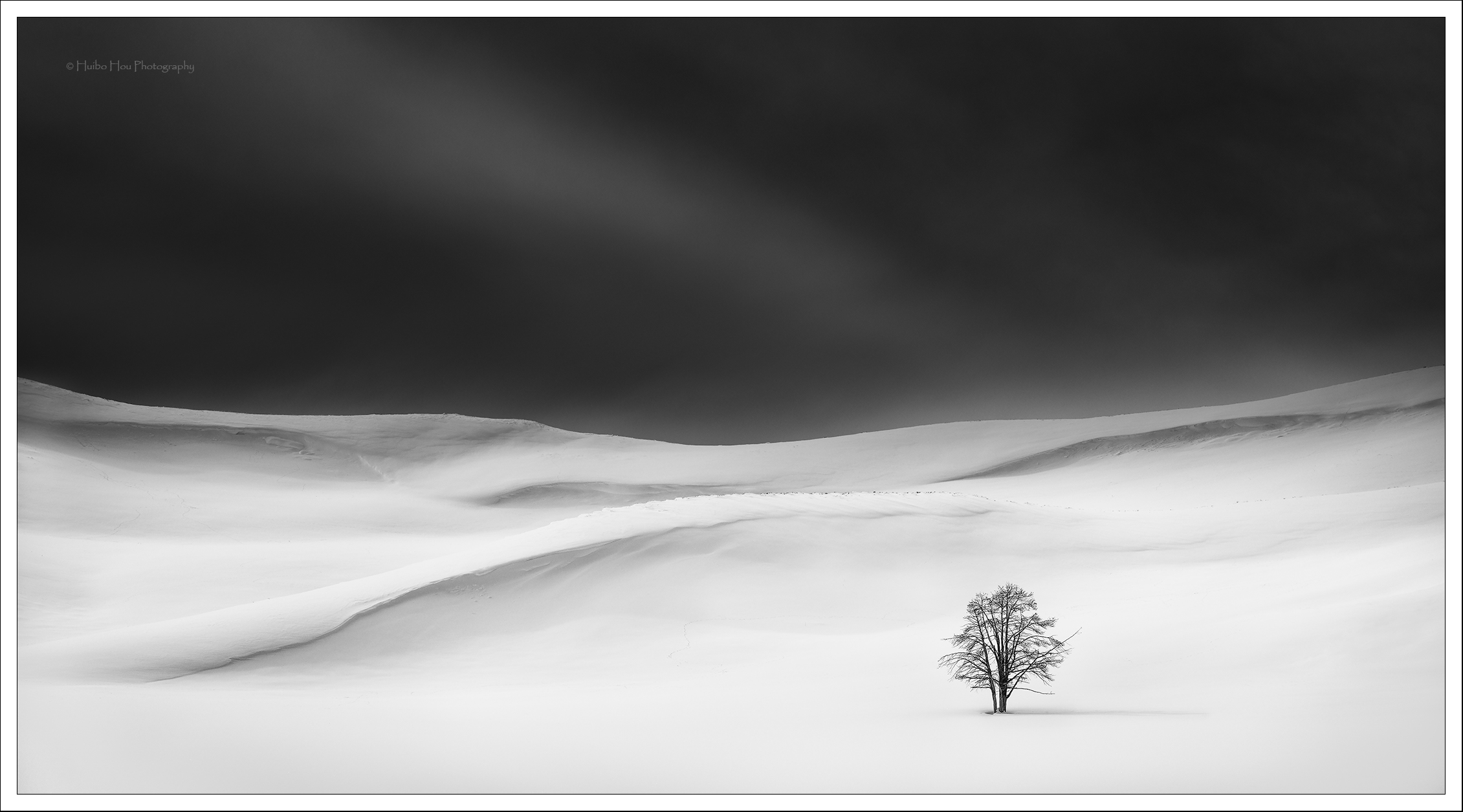 6. Colour, b&w or both? How do you decide about the elimination or inclusion of colour and why. When do you decide about it - in the field or during the post processing?
Majority of my portfolio images are in black and white. I shoot in colour and convert the images to monochrome in postprocessing. It is worth mentioning that I don't exclusively make black and white images. I do colour photography too. About 20% of my work is in colour. Not every scene is best represented in black and white in my opinion, especially when colour is the strongest visual element in an image. So, it really depends on the subject and the mood.
I look for strong geometric compositions and certain mood that I think better suited for black and white representation. When I spot such potential candidates, I tend to respond a bit deeper towards these scenes. Therefore, it is quite often that when I compose a scene, I already sort of know this would turn out to be a black and white image or not.
Nowadays we can shoot directly in monochrome mode (with full raw image quality retained). But I haven't started using this approach. I'm still very used to visualizing the black and white interpretation in my mind when in the field.

7. Do you find printing your images yourself as an integral part of image creation or do you use professional labs? How important is the choice of paper for you?
Currently I don't print myself. It is a delicate craft I still yet to master and is something I will focus on in near future. I have been working with a skilled printing studio in Michigan for several years now and am very happy about its consistent quality (http://jeffgaydashstudios.com). Paper is very important. My favourite paper at the moment are Epson Exhibition Fiber and Hahnemühle Fine Art Baryta.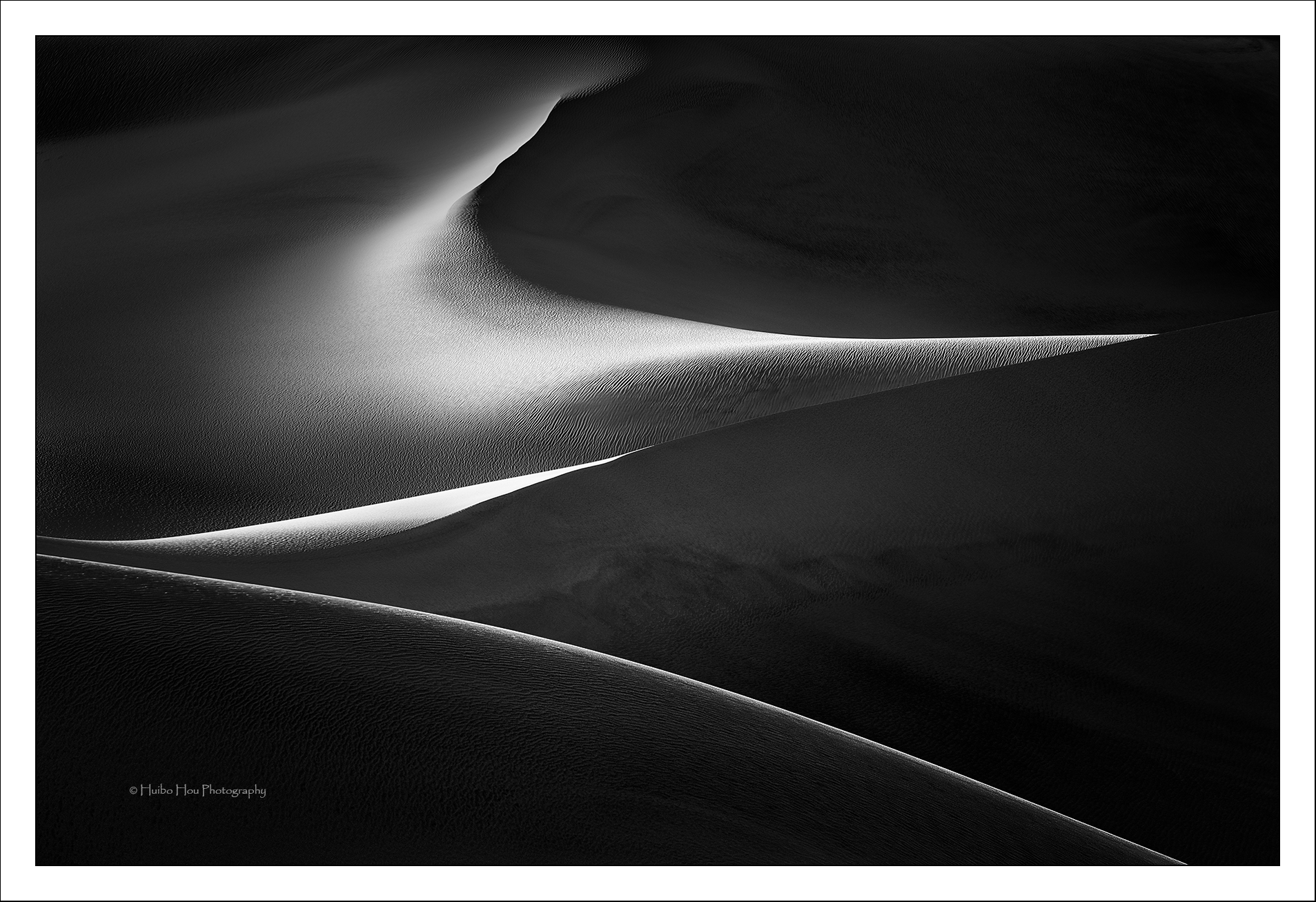 8. Do you think that social media is killing photography or playing an important role in promoting your work? How involved are you in your online presence?
It's very easy to be emotionally attached and controlled by how much praise and how many likes we get from social media (and similarly, how much acceptance we get from competitions and publications). Previously I went through a period when all I cared about was how well my photos were accepted in a platform I was involved with. Not only this was emotionally draining and distracting, but I also sensed its temptation to conform. So, social media can be quite dangerous to personal creativity from this aspect. Nowadays I think I may have found a good balance. I still share my work on social media (in a limited fashion), but I'm not overly attached to it. I have become a little stronger and calmer by often reminding myself to stay true to myself. With this mentality my current social media experience has been mostly positive - social media has started to play an important role in getting my work known; and I enjoy interacting with the inspiring and supportive online photography communities I discovered over the years.

9. Do you have any plans for exhibitions, books or any interesting projects coming? Can you tell us a bit more about your artistic plans for the next couple of years?
I hope in a few years I can publish a book. But for now, I am still patiently building my imagery portfolio and waiting for the opportunity to become mature.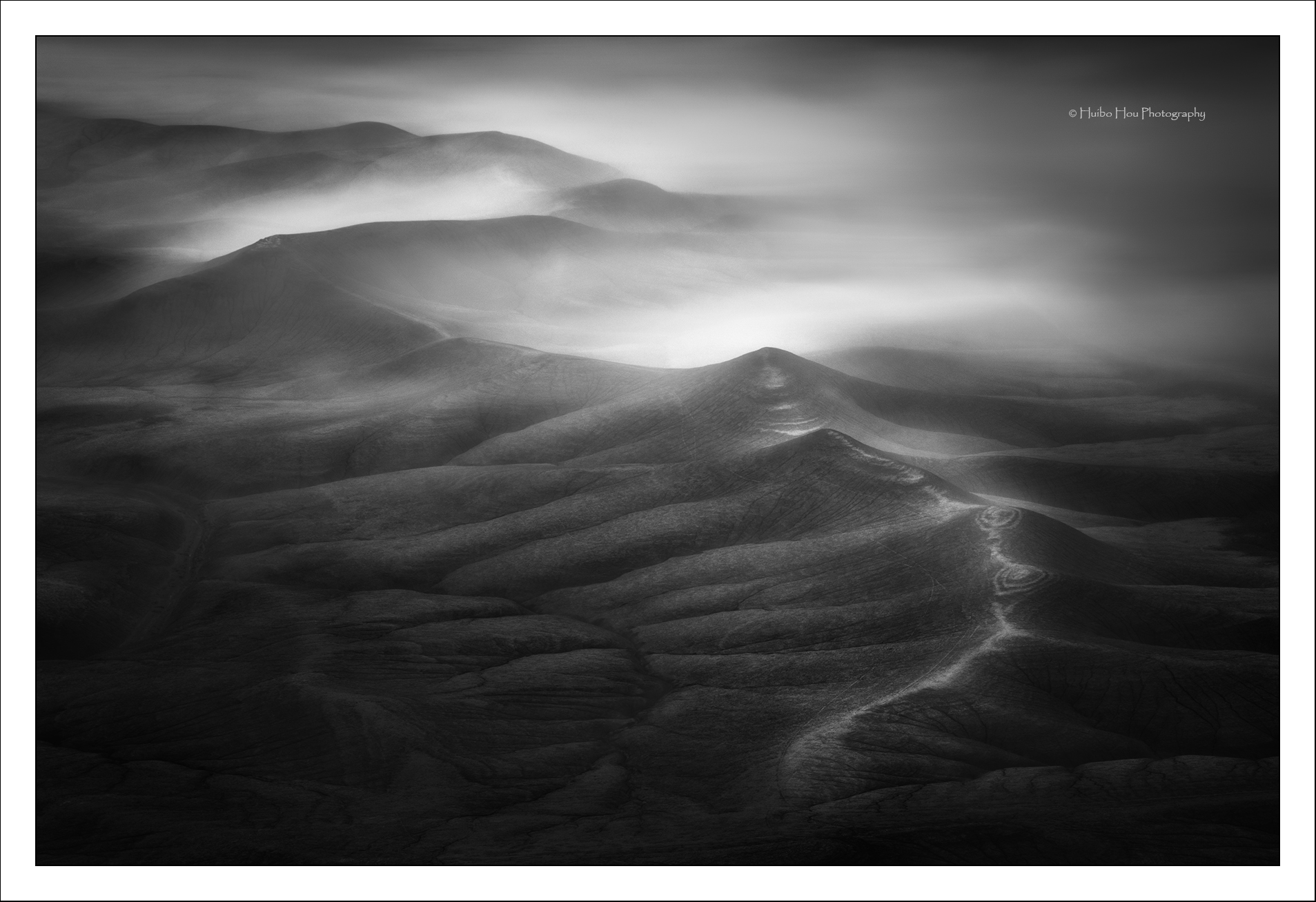 10. We are living on the most beautiful planet, yet it is over-burdened and over-polluted. As photography is an influential medium, do you use the power of your photographs to promote our Earth appreciation and environmental awareness? Any thoughts how photographers in general can become more involved in this important matter?
As a landscape photographer, I feel a responsibility to minimize our impact to nature and educate others do the same. I am a member of Nature First (https://naturefirst.org), an alliance for responsible nature photography community. I think every nature photographer can become more involved in helping nature if we can all lead by example to follow these seven founding Nature First Principles:
• Prioritize the well-being of nature over photography
• Educate yourself about the places you photograph
• Reflect on the possible impact of your actions
• Use discretion if sharing locations
• Know and follow rules and regulations
• Always follow Leave No Trace principles and strive to leave places better than you found them
• Actively promote and educate others about these principles.