Born in Semarang, Central Java, Indonesia in 1963, Hengki Koentjoro is a Californian-educated fine art photographer. He graduated from Brooks Institute of Photography in 1991 majoring in Film/Video Production and minor in Black and White photography. He now lives in Jakarta and works as a videographer. Photography is his serious hobby. Hengki takes minimalistic photographs of the Southeast Asian landscapes. Some of his favourite locations are Java and Banten. He is driven by the desire to explore the mystical beauty of nature and to capture textures, lines and forms in perfect harmony. His images, complex, yet minimalist are very atmospheric and spiritual. Hengki's work is widely published, he has taken part in countless exhibitions and received many awards, amongst them, Hasselblad Master 2014, 1st Place Winner in Landscapes/Nature category, IPA Photography Awards 2014 - 1st Place in Nature/Aerial Category, PX3 Paris Photo Competition 2015 – 1st Prize in Nature Category/Animal and PX3 Paris Photo Competition 2015 – 1st Prize in Nature Category/Water.
http://www.hengki-koentjoro.com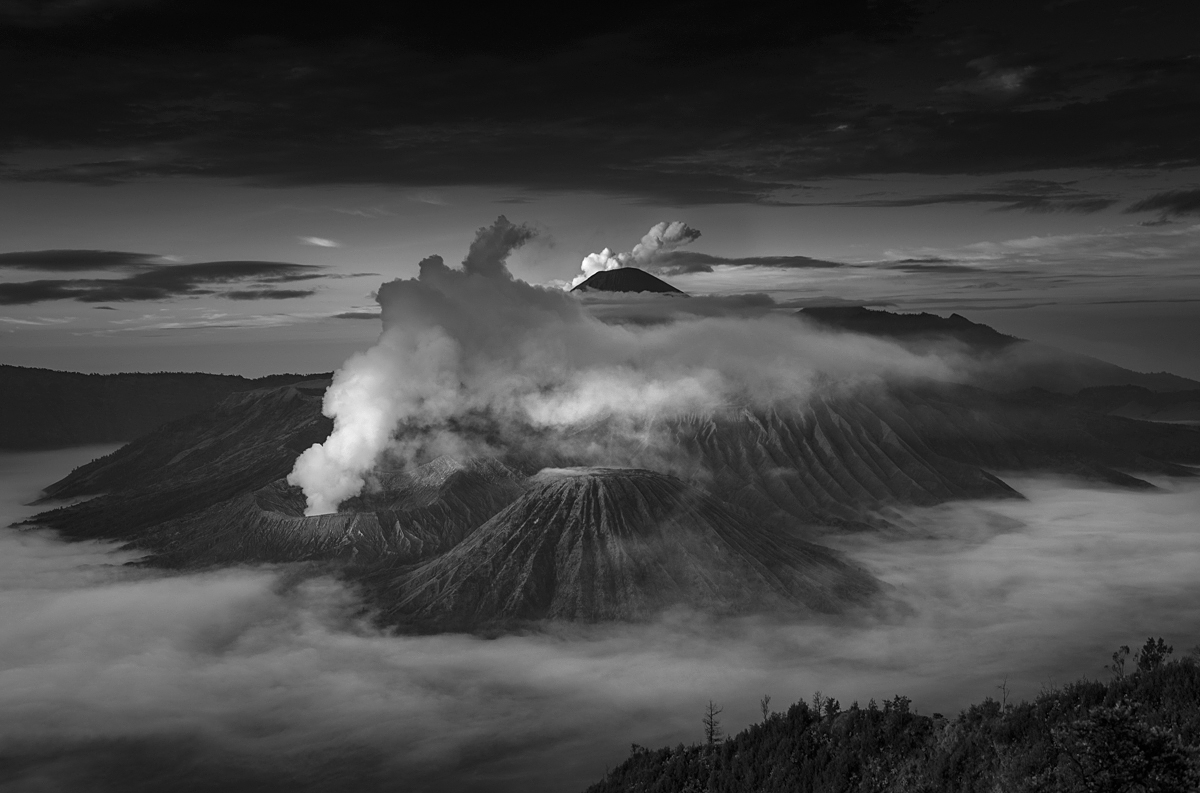 1. What was your path to become a photographer?
I was born in Semarang, Central Java, Indonesia on March 24th 1963, then proceeded to pursue further education in Brooks Institute of Photography in Santa Barbara, California—an expedition that plunged me into the professional arena of video production and fine art photography. My Childhood introduction to camera on my 11th birthday is by now an earnest love affair that involves an elaborate choreography of composition, texture, shapes and lines.
Upon my return to Indonesia, I settle in Jakarta as a freelance videographer and video editor for nature documentaries and corporate profiles. Delving into what I believe to be the true purpose in life's journey of expression, I indulge in the art of black and white photography on the side. Exploring along the borderlines of light and shadow, yin and yang. Celebrating complexity in the minimalist. Diving into the spiritual in the physical.

2. Do you prefer to photograph close to home or do you find faraway places more inspiring? Are there any special places that inspire you the most to create new work?
The place is not really important to me, the reason why I photograph is to express myself thus everything come from the inside not the other way around, having said that, I love my country Indonesia, an archipelago nation with more than 13,ooo islands and it will need a lifelong effort to travel to all those islands. My very favourite place to go is the ocean, for some reason the huge and vast water give me peace of mind, serenity and it is the place to balance my sanity. It is a place for contemplation and meditation.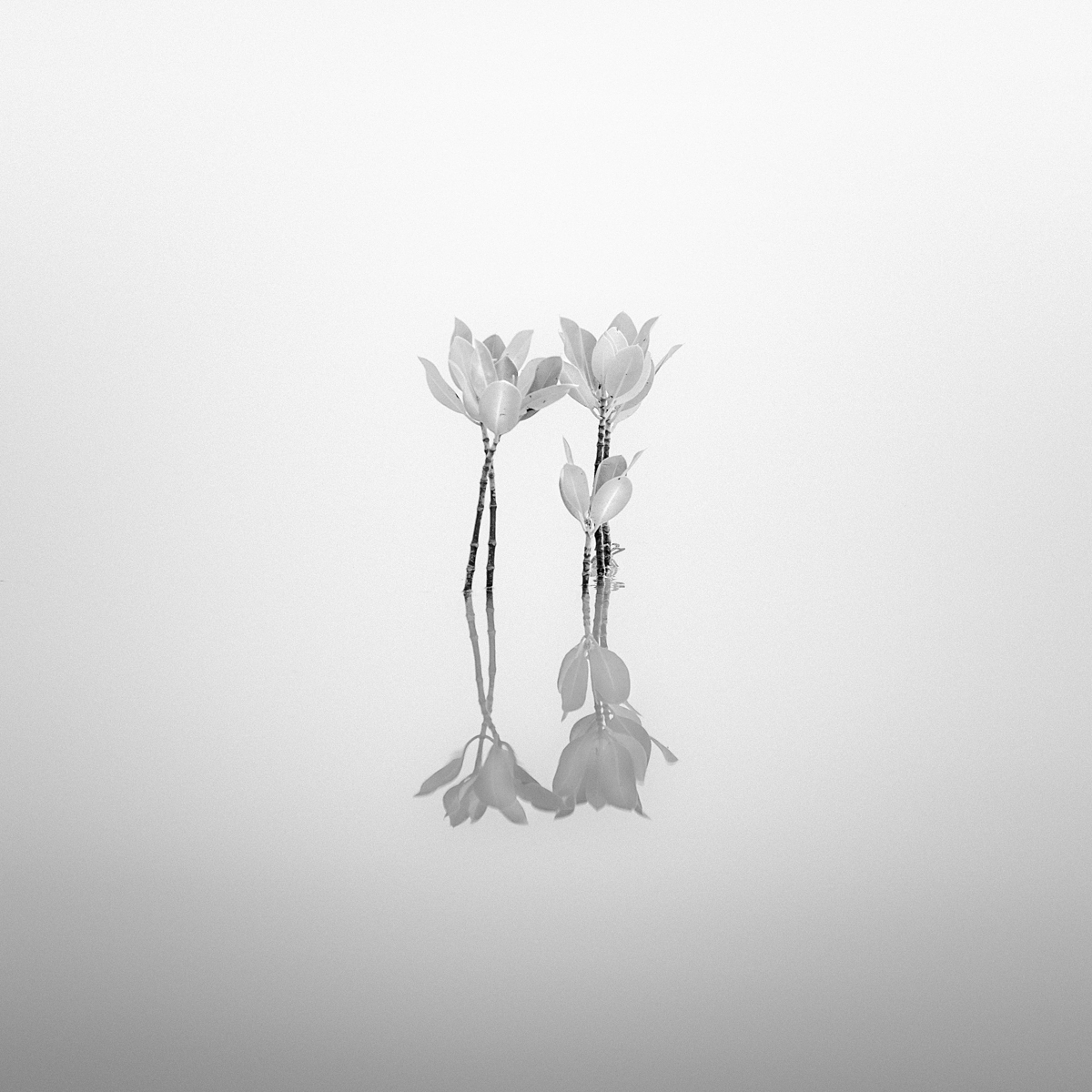 3. Are you a meticulous pre-planer or do you prefer creating images spontaneously? Do you revisit your favourite places many times to achieve the required result? Can you tell us more about your method of working?
Spontaneity is by far the best for me, I just let mother nature dictate my passion of photography and she always delivers and never lets me down. It all depends on the mood as well, so yes; I visit many places over and over again, as different mood yields different result. The process is quite abstract but I try to find nature with shapes, lines and form, sometimes also texture and details. Photography is a medium to express myself so I try to find subject matter that is close to my soul.
4. Terra Quantum displays themes and series portfolios; do you like working to the project/series/theme or find creating individual images more rewarding?
I just capture what is interesting to my eyes, after time I group them into category. They are both rewarding especially when everything I do comes from the soul. It is the most honest form of expression.
5. Can you tell us a bit more about your 2 chosen photographs – what is the story behind them, when/why/how they were created?
Minimalism reminds me of Haiku, a Japanese art form of simple illustration and a simple 3 lines of poem, it usually tells stories of nature specially the changing of the seasons, so in a way it is a celebration of our world in the most poetic and beautiful way. It affects me because it takes away the burden and stress of everyday life. It strips all the unnecessary things and just exposes the very origin of meaning in life. In minimalism less is more. Minimalism has that meditational element, deep contemplation, which I need to replenish once in a while.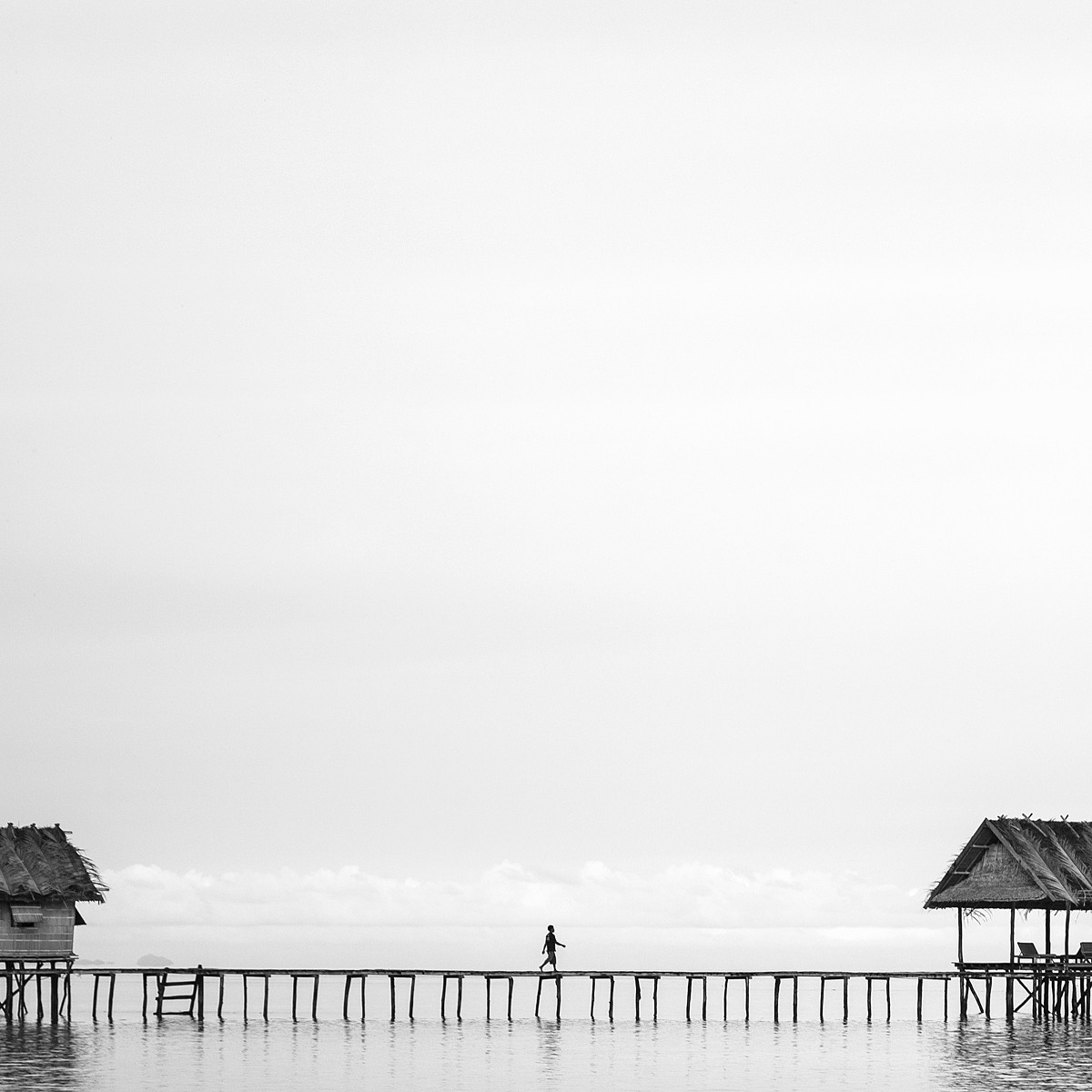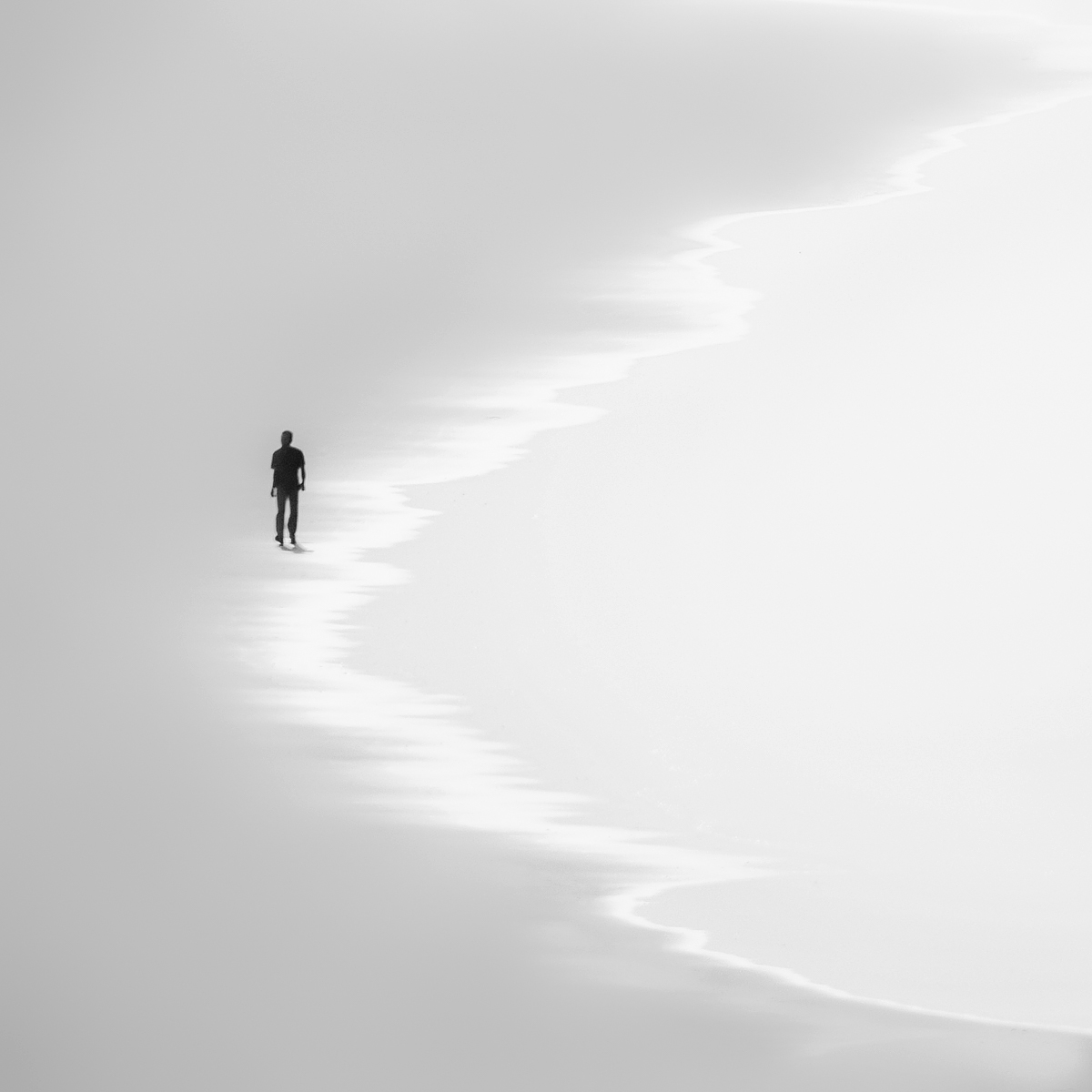 6. Colour, b&w or both? How do you decide about the elimination or inclusion of colour and why. When do you decide about it - in the field or during the post processing?
BW is more pliable to me, it is easy to play with, it is rich with tonality and it gives that mystic and mystery feel to the overall ambiance. I love atmospheric photography and this medium is perfect expression to the spirit. BW goes straight to the soul, while colour will distract the core of the spirit. I do all post processing digitally, using software such as Adobe Lightroom and NIK silver efex Pro. The method I use is pretty much the same as the classical darkroom technique: dodging, burning, pulling and pushing. I'm creating atmospheric photography and try to create that certain nuances or ambiance of a surreal, hyper reality with deep thought of contemplation.
7. Do you find printing your images yourself as an integral part of image creation or do you use professional labs? How important is the choice of paper for you?
I let the professional do the printing for me, they are very competent and have a lot of experience; in my opinion printing is a completely different ball game. Paper wise, I choose what the gallery and museum use worldwide, that is the Hahnemuhle Baryta Rag paper which is in my opinion the best for Black and White printing.
8. Do you think that social media is killing photography or playing an important role in promoting your work? How involved are you in your online presence?
I think social media is helping photography; before the internet all my photographs were stored in a dusty storage, now I have the opportunity to share them and have critique from the outside world. Also, taking part in competitions is easier thus making the exposure so much easier. Many people see my works including those who are in the photography industry and because of that, galleries from all over the world represents me; my prints are sold thru them so I can concentrate only on making images. I upload many photographs and I join many social media as well as photo sharing available only through the online medium. I try to upload one photo a day. The Internet has given me the extra incentive or energy to pursue my passion, photography.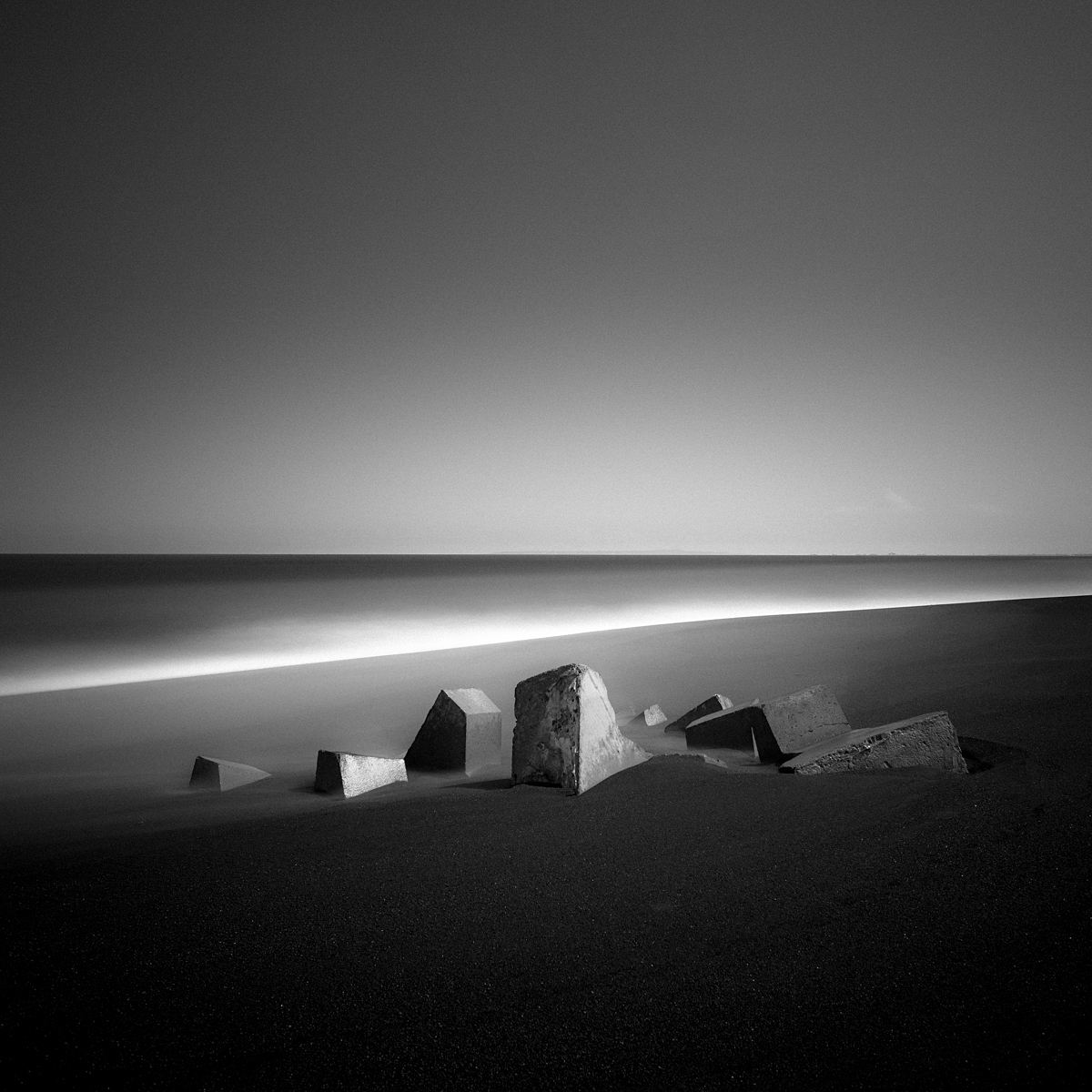 9. Do you have any plans for exhibitions, books or any interesting projects coming? Can you tell us a bit more about your artistic plans for the next couple of years?
So far I have published 3 books. I'm finishing another book about the effect of global warming, of rising of the sea level in the north coast of Java Island. It will take probably 2 to 3 years to complete; I need to compare the before and after on some of the location affected by the sea level.
10. We are living on the most beautiful planet, yet it is over-burdened and over-polluted. As photography is an influential medium, do you use the power of your photographs to promote our Earth appreciation and environmental awareness? Any thoughts how photographers in general can become more involved in this important matter?
Yes indeed, I try to convey the message of beauty through photography and Mother Nature is the subject. Through my ongoing project, I spread the words about global warming and the destruction that has effected the community that live on the coastal area.