Fred Bucheton is an IT systems engineer living in Paris. In 2009, he started learning photography and its different techniques, the self-taught route. He has been fascinated by the mountains since childhood, and as a result, he developed a strong passion for hiking, and more recently, mountaineering. Fred is passionate about exploring new locations and watching light creating ethereal atmospheres. Over the last few years he has enjoyed travelling to and photographing some breathtaking locations in many countries. More recently, his photographic approach has changed, Fred no longer plans shooting vistas, but is interested in more spiritual, intimate scenes.
1. What was your path to become a photographer?
I have always been drawn to nature, I remember well hiking every summer with my parents in the Alps when I was a child. In 2009, when I discovered landscape photographs online, I was so mesmerized that I decided to learn about this art. I bought a camera and self learned photography for a while, then I participated in workshops to improve my knowledge and to get the required skills to organise trips in the wilderness by myself. More recently, I participated in a 2 months course at the national photography school in Arles, to learn how to develop and express my vision in an author's photographic project.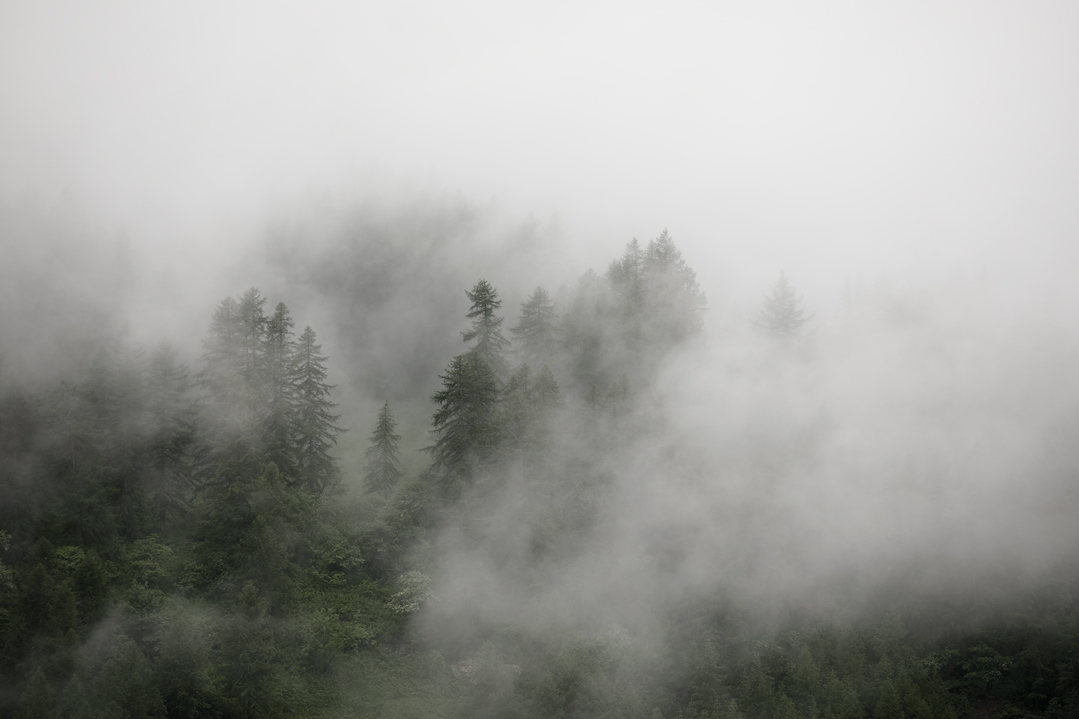 2. Do you prefer to photograph close to home or do you find faraway places more inspiring? Are there any special places that inspire you the most to create new work?
Mountains have always aroused my interest, my experience of mountaineering allows me to plan my itineraries. Photography adds a new dimension to the experience of being in the wilderness, it is both the pretext that conditions my goals and a creative tool that compels the photographic gaze. Being far from home leads to an emotional state conducive to inspiration. In these places, I feel the need to transcribe in images the different emotions I experience: fear, wonder, fascination, astonishment. Most of my photographs are taken during hikes lasting several days, in complete autonomy, in immersion. I also began to take photographs in woodlands close to my home. To me, photography is the creative part of a therapeutic experience in the wilderness.
3. Are you a meticulous pre-planer or do you prefer creating images spontaneously? Do you revisit your favourite places many times to achieve the required result? Can you tell us more about your method of working?
I started photography with a desire to create spectacular images of the mountains I was exploring. I was shooting at sunrise, dusk or during dramatic weather, most often with a tripod. The composition was carefully thought out, the points of view previously identified. Today, I prefer spontaneous, unplanned shooting at different stages of my ascents. I am also interested in the ecosystems of the regions that I explore. My photographic gaze has turned away from the captivating monumentality of the mountains to focus on less spectacular, more sensitive elements. It was in contact with the trees that inhabit these spaces that the desire to produce a more intimate photograph was born.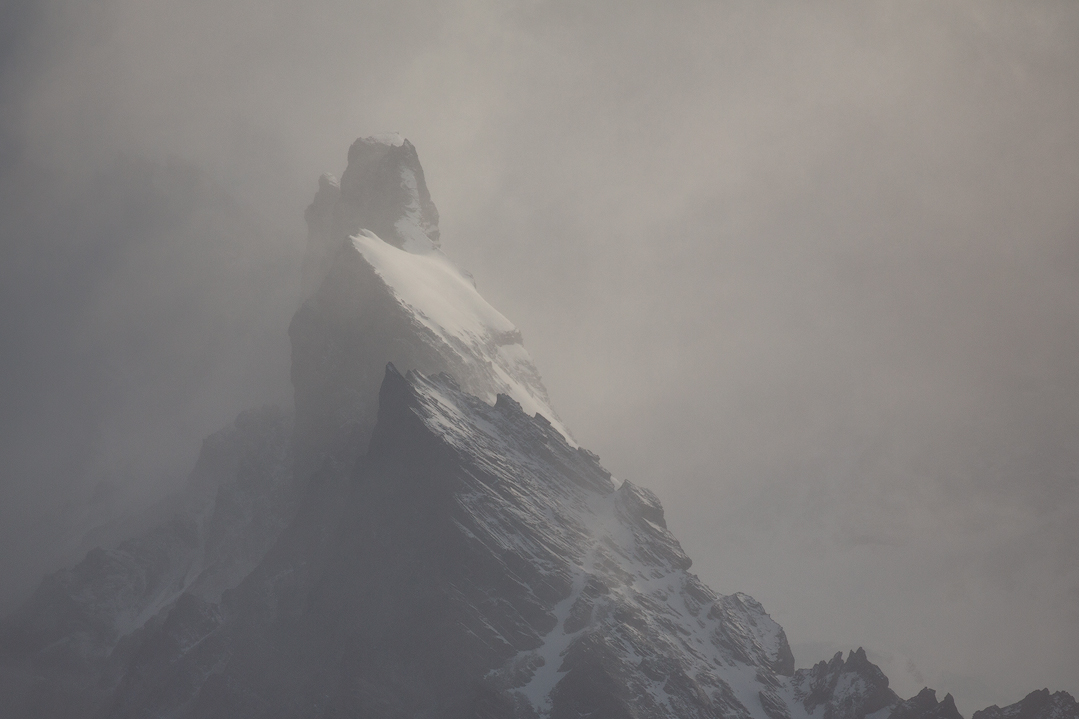 4. Terra Quantum displays themes and series portfolios; do you like working to the project/series/theme or find creating individual images more rewarding?
Until recently I have been working on individual images. It gave me a complete freedom in capturing and processing the photographs. I think both approaches are valuable ; working on themes or project requires a lot of time, research and concentration to gather a consistent body of work. It also allows a stronger narration and fits perfectly in a book.
5. Can you tell us a bit more about one chosen photograph – what is the story behind it, when/why/how it was created?
"Touching the void" was created during my first "via ferrata" hike experience. It was in the Dolomite mountains in July 2017 and some parts of this 3 days hike seemed so scary that we decided to hire a guide to be safer. He was fantastic and helped us a lot to overcome our fears, but he wasn't very patient while we were shooting, probably because there were thunderstorms forecasted for every afternoon. When we arrived at this viewpoint, the weather conditions were very changable (from no visibility to perfect visibility). We insisted to stay for a while and I captured this image. My research focuses on ethereal atmospheres, when clouds obscure certain parts of the landscape and antagonisms between sharpness and blur are created in the image. I also like the relationship of the unchanging rock upon which fleeting clouds cling. This way of photographing requires attention to the environment and its momentary changes. I try to capture a moment, one that balances the imaginary and the visible.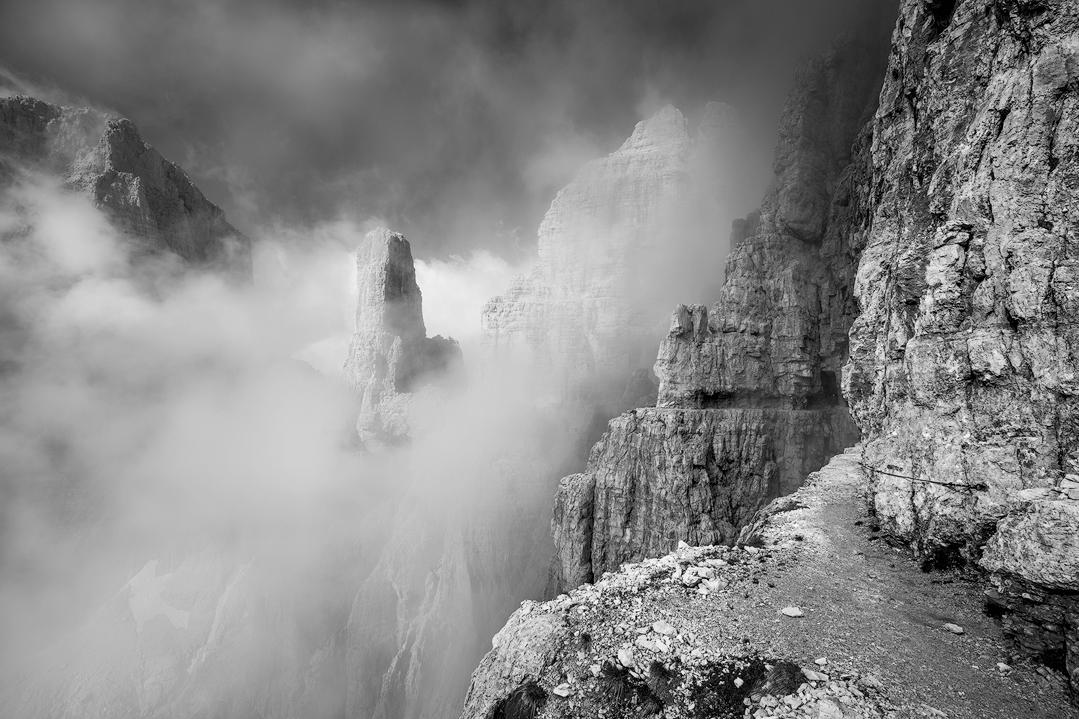 6. Colour, b&w or both? How do you decide about the elimination or inclusion of colour and why. When do you decide about it - in the field or during the post processing?
I like both. It depends on the vision I have of the scene and the emotions I seek to convey. Taking pictures in raw format allows me to change my mind but most of the time I already know when I take the picture whether it will be in colour or black and white.
7. Do you find printing your images yourself as an integral part of image creation or do you use professional labs? How important is the choice of paper for you?
I think printing your images is an integral part of the creative process. It is at this precise moment that the work comes to life physically, we can touch the texture of the paper, smell its scent. It's a much more intense experience than just viewing pictures on a screen. I have my own printer, which allows me to carry out numerous tests of papers, settings, sizes for each photograph in order to understand their impact on the final rendering. I work with a professional lab for larger prints and mounts.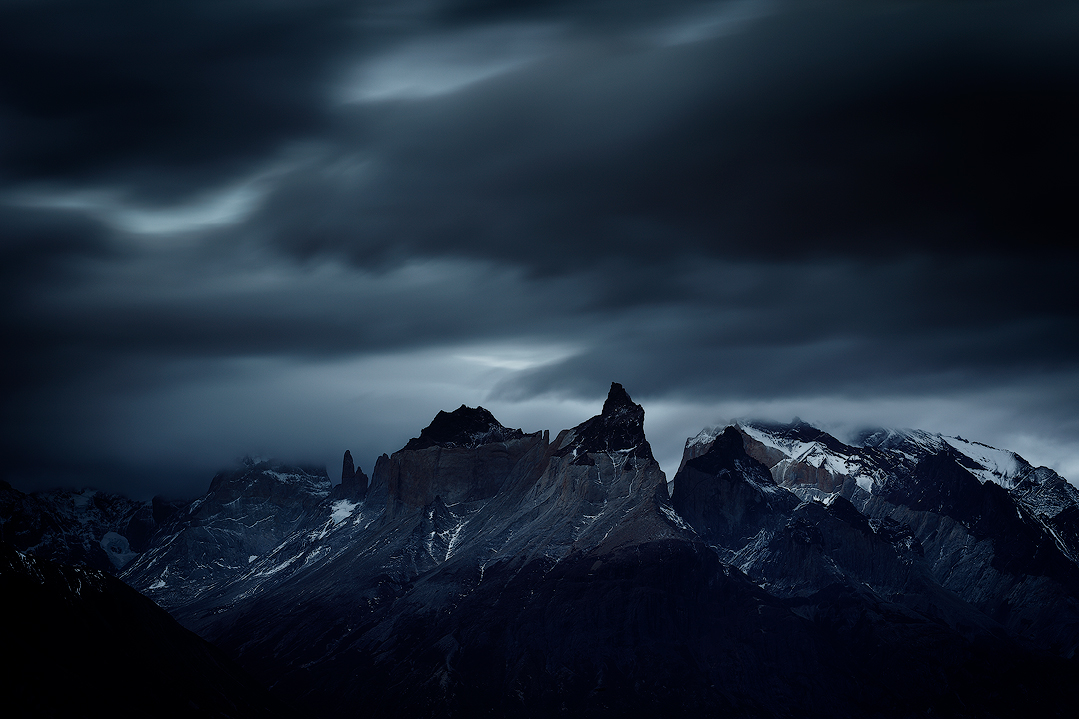 8. Do you think that social media is killing photography or playing an important role in promoting your work? How involved are you in your online presence?
This is a delicate question. On the one hand, social networks and the internet have made photography more accessible, which is beneficial to both artists and viewers. On the other hand, they contribute in my opinion to a way of consuming images that is not really appealing. In our societies constantly pushing us to evaluate, I adopt a different approach to art. I also much prefer to discover the work of a photographer through a photography book or an exhibition.
9. Do you have any plans for exhibitions, books or any interesting projects coming? Can you tell us a bit more about your artistic plans for the next couple of years?
I continue working on a photographic project on the theme of the ocean, as well as some series that I have started. Finally, I would like to publish a book when I have gathered enough images on a particular theme that fits into a narrative process.
10. We are living on the most beautiful planet, yet it is over-burdened and over-polluted. As photography is an influential medium, do you use the power of your photographs to promote our Earth appreciation and environmental awareness? Any thoughts how photographers in general can become more involved in this important matter?
I believe we should completely rethink our relationship with environnement, stop to consider nature as a set of resources and invente a new axiology. Many living species are under threat, the vital ecological balance is being broken up; we need to ask ourselves the questions about our own existence. Photography is probably a great way to alert about this situation, showing how fragile are the ecosystems and to document the damages. Now, the biggest challenge is to reduce drastically the ecological footprint. Does marvelling at nature photographs is beneficial to this matter ? I wish it does, but sincerely I'm not sure.
https://www.fredbucheton.com