Daniel Laan is professional landscape photographer from the Netherlands, who is passionate about conveying ethereal qualities through both photography and post-processing. His turbulent mind finds serenity in the outdoors and comes alive through a dark and moody visual style which he teaches in photography workshops held throughout Europe. Daniel teaches landscape photography and leads workshops and tours.
https://laanscapes.com/

1. What was your path to become a photographer?
I was about 7 years old when I first pressed the shutter on my dad's Pentax SLR. 10 years passed without really feeling it in photography. Instead, painting, drawing and creating Photoshop manipulations were some of the tools I used to express myself visually. In the spring of 2009, though, I had found a new way to channel my creative energy; landscape photography.
The moment came when I realized that photographing landscapes has a meditative, even cathartic effect on me. As I am someone who thrives by constantly raising the bar for myself and learning new skills on a regular basis, professional photography wasn't any different in the sense that I had to take better or more pictures all of the sudden. I find that you do this anyway if you're really passionate about taking photos. For me, transitioning to professional landscape photography involved thinking commercially. Putting yourself out there, taking yourself seriously and thinking about your work as you would develop a brand.
While my landscape photography is self-taught, I do have a formal education in design. A couple of years after I rediscovered photography, I gave up my full-time job at a large steel company in the Netherlands and studied Communication & Multimedia Design in Amsterdam fulltime. It is then that my photography took a professional turn. As I minored in Visual Arts, my eye for communicating with images improved. Suddenly I knew Kung-Fu. Colour theory, composition and telling a visual story became second nature and I discarded most of my early work as a result. I wanted to start over, rebrand and pursue landscape photography all the time.

2. Do you prefer to photograph close to home or do you find faraway places more inspiring? Are there any special places that inspire you the most to create new work?
I love to be able to go out on a moment's notice and shoot whenever inspiration comes knocking. In that sense, shooting closer to home is top priority. But there is a catch. In order to be content with your local area as a landscape photographer, there should be a landscape featuring enough subjects to keep you inspired. But what is inspiring to one is often not inspiring to the other, especially when you see such subject day in day out.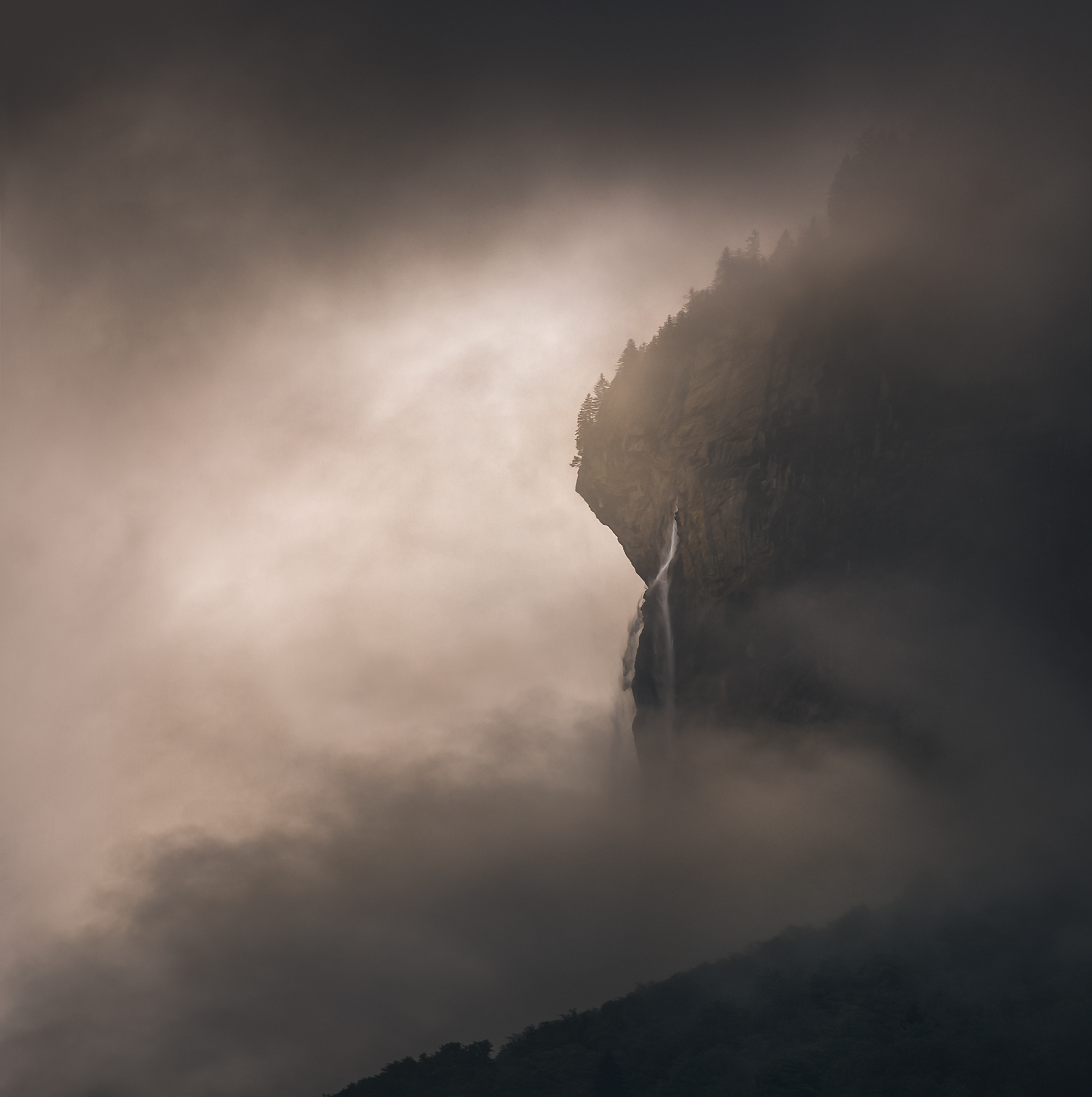 This is the crux of inspiration. We tend to feel creative among things we do not encounter every day. I'm based in the Netherlands and finding natural landscapes in my home country with a fresh set of eyes is difficult. Zaanse Schans simply doesn't peak my interest. Nor do cityscapes. And I've met a number of people from around the world feeling the same about subjects in their own country that make my heart race. Inspiration is deeply personal.
I'm always yearning for ancient forests, jagged mountain peaks, snow and the northern lights – things that the Dutch countryside isn't particularly famous for. Scandinavia has all of those; the Alps have most. Since these are both 12 hours driving in either direction, they're practically "close to home". When I think of these inspiring landscapes being relatively close, I'm happy to be where I am.

3. Terra Quantum displays themes and series portfolios; do you like working to the project/series/theme or find creating individual images more rewarding?
The idea to do a series often comes in the field. Shooting different kinds of powerful, but serene intimate scenes of water around Iceland within a single visit was very rewarding. Though overall, I think that single images lend themselves to the spark of creativity. Without borders or boundaries and certainly without rules. I dislike having to constrain myself or indeed being constrained by others.
That being said, I do work within a bit of a concept when I think about the gallery or category a particular image will end up with. There's "Twilight Seascapes", "Ghostly Mountains" and "Waterfall Paradise" and each has its own type of image that would fall into that category. Working this way makes shooting not really restrictive, but rather guided by concepts.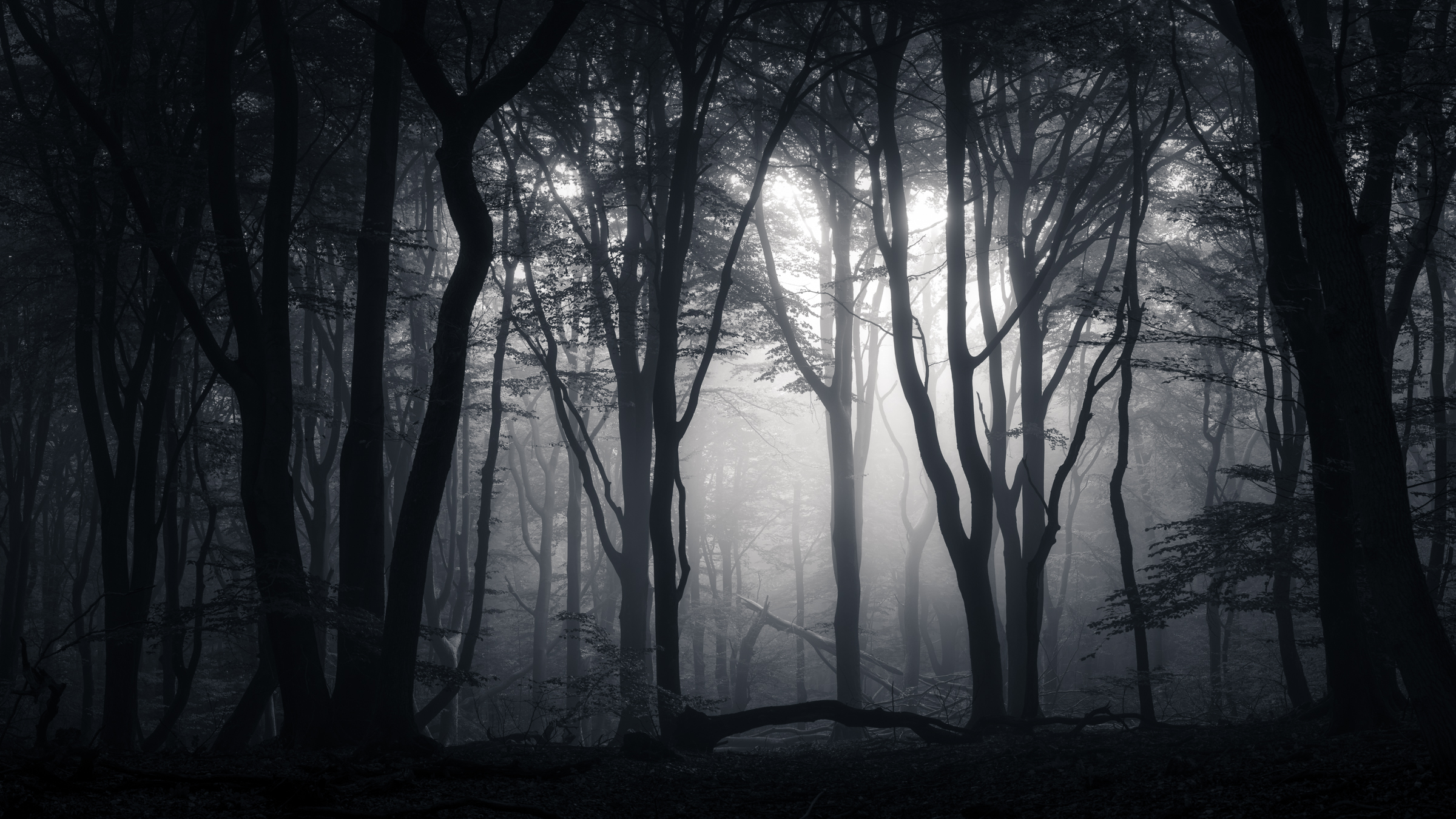 Take "The Dark Forest" for instance. Forest scenes that seem to have sprung straight from one of Tolkien's works are very inspiring to me. But there's always a distinct tone of melancholy in there when I press the shutter. Each individual image has its own character and truly feeling this myself when it is finished, is the most rewarding moment in photography.

4. Are you a meticulous pre-planer or do you prefer creating images spontaneously? Do you revisit your favourite places many times to achieve the required result? Can you tell us more about your method of working?
Every artist changes his or her body of work now and again. And with it comes the way that work is approached. I've been planning shots using Google Earth a long time now, but it's not once I have the shot until I start opening up to my environment and create images that stand out from the rest. It may sound strange, but the latter is much more rewarding to me than having planned a shot meticulously and finally having it.
Often times, I'm depending on natural conditions to "get the shot" that's in my head. So I would return to that place over and over until nature at least approaches the pre-visualized image. These aren't the so-called iconic landscape locations, but places I've seen along my travels, isolated woodland areas near home or a strange dent in the dunes close to the sea where I live.
I recon it's important to find our own voice in photography, although everybody seems to trophy hunt before the inner artist awakens. Since I'm running photography tours, demand for visiting iconic places such as Kirkjufell in Iceland or Seceda in the Dolomites is high regardless. So I get to visit these stunning, well photographed locations quite a bit. And I do plan to be there when conditions look promising.
5. Can you tell us a bit more about "Lyra" – what is the story behind it, when/why/how it was created?
"Sweetheart"! I hollered my wife in the darkness of an Icelandic night. We strayed from each other during a nightly visit to "Diamond beach" on our honeymoon. It seemed appropriate. And dark it was. The volcanic black sand doesn't reflect any light at all, rendering this place black velvet, save for the bands of green and magenta in the sky. The aurora makes the glacial ice washing up on the beach gleam in the night.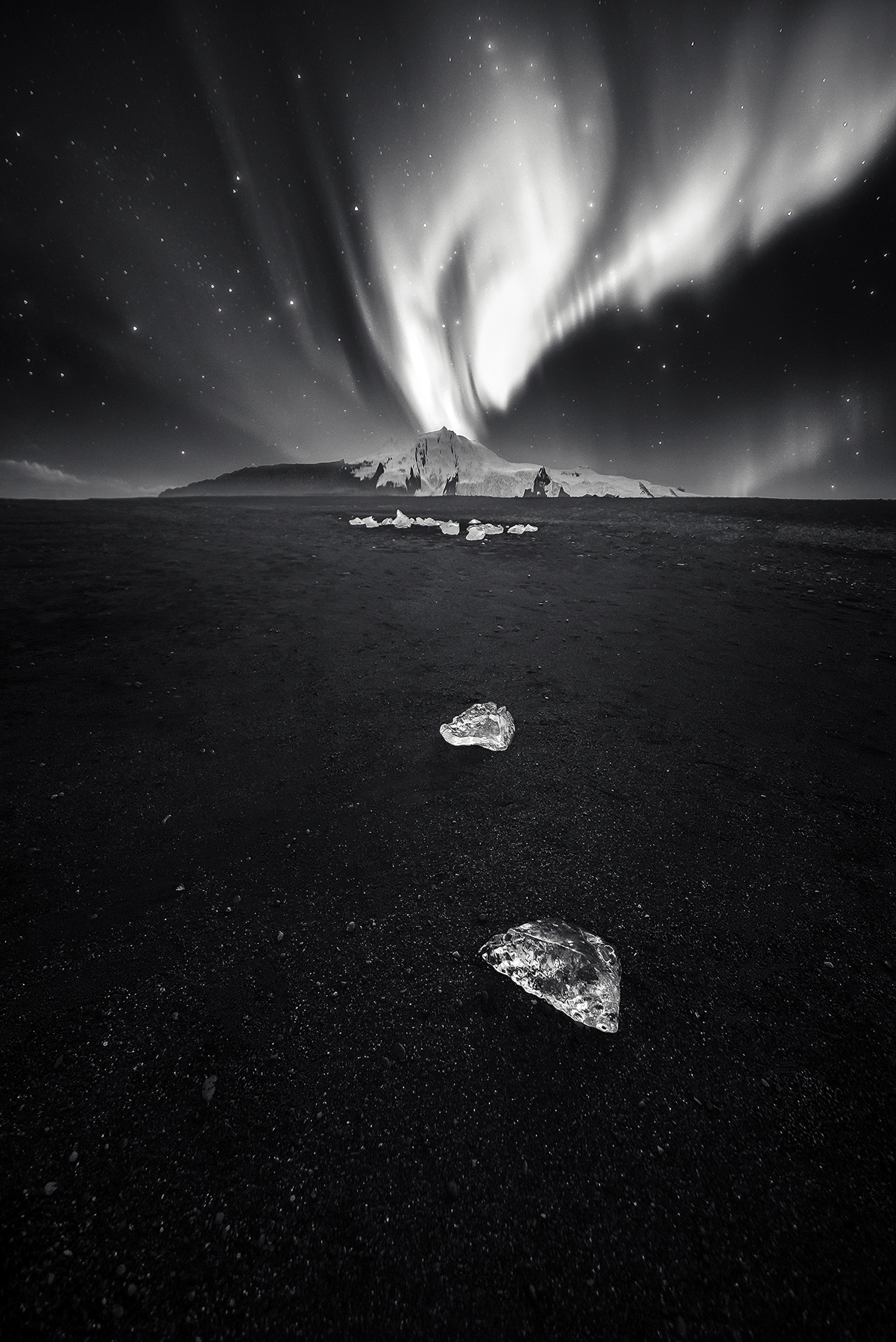 The tallest mountain in Iceland is the ice-capped Hvannadalshnúkur. At 2110 m high, this summit is part of Öræfajökull volcano and can be seen from this black sand beach near the Glacier Lagoon Jökulsárlón. This stunning, zigzagging aurora flame occurred during an intense geomagnetic storm as I was just composing an image that featured the tallest mountain in Iceland with a couple of stray chunks of ice in the foreground. I focus stacked it, as I do with nearly all of my images in order to make it as sharp as possible. The challenge then is to have the aurora bent like that when focusing at infinity and not exposing the foreground for 30 seconds. After finishing the shot, I noticed an outline fast approaching from the Atlantic coast. My wife yelled if I saw the zigzagging northern lights and I knew that this was one of those moments where everything seemed to come together. It's just a shame we weren't together when it happened.
6. Colour, b&w or both? How do you decide about the elimination or inclusion of colour and why? When do you decide about it - in the field or during the post-processing?
In my post-processing work, I usually apply a black and white layer set to luminosity to a colour layer. This lets me concentrate on one aspect of light at a time to create more engaging and less distracting images. During the editing of the shot above, I noticed how powerful the exclusion of colour actually was while working on the bright and dark zones. Together with watching the intro to the AMC hit series "The Terror", I decided there and then that black and white versions of the northern lights have their right of existence. Colour should add value. It can be a colour harmony or conveying a kind of mood that grey scale image cannot. If it does not add to the image, any photo can be less distracting and thus simpler in black and white.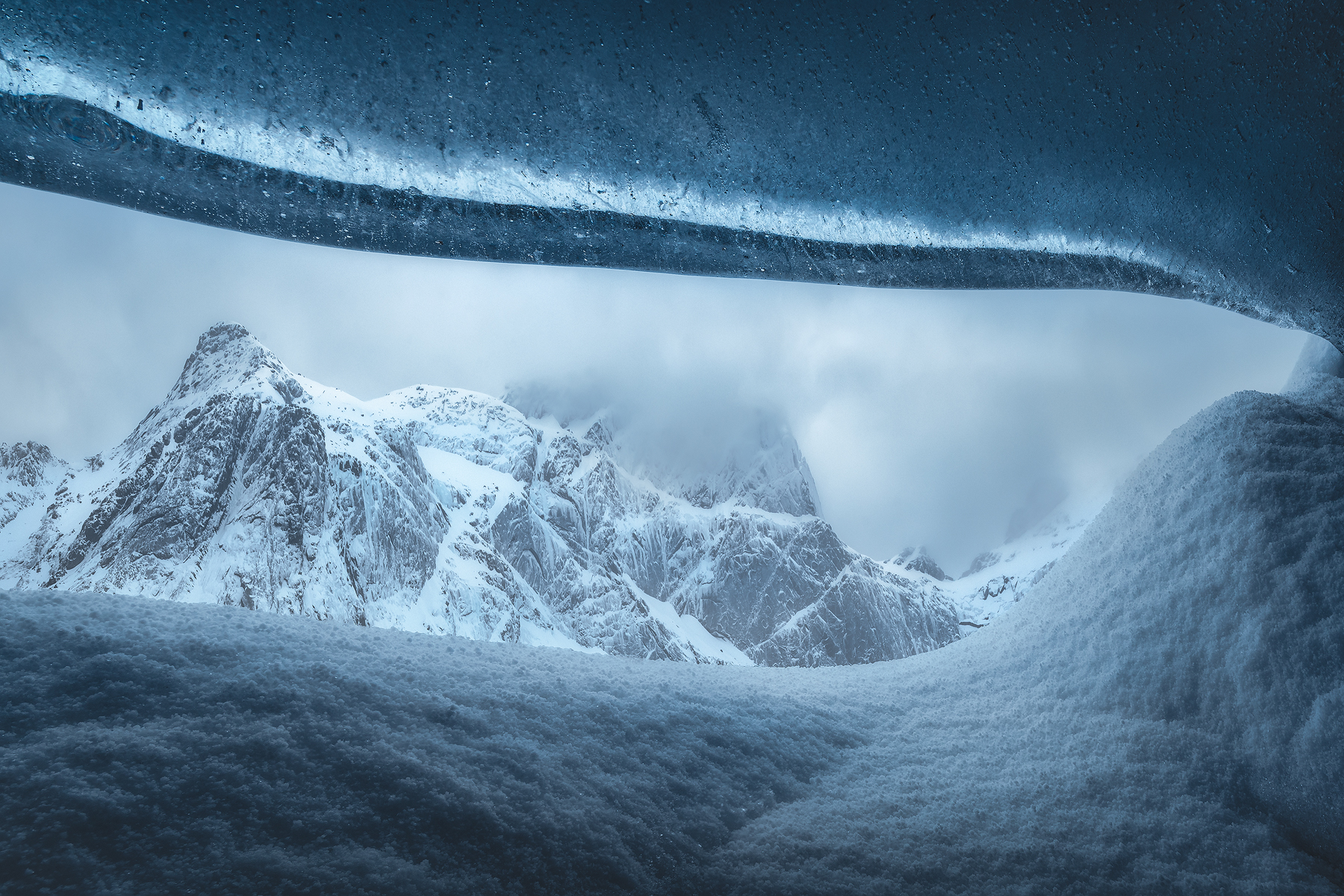 7. Do you find printing your images yourself to be an integral part of image creation or do you use professional labs? How important is the choice of paper for you?
Labs. I'd love to be able to create large prints myself, but that means investing in a hugely expensive printer that allows me to do just that. And the labs I use have that printer standing by. Another reason is that I like living simply. I buy what I need, have only two lenses, no filters and no desire to spend more time indoors than I already do. Yes, seeing the print mounted and framed on the wall is what it's all about for me, but having that done by people who understand that process better than I ever will, takes a lot of headache out of the equation and it leaves me free to roam the countryside in search of the fleeting light.
8. Do you think that social media is killing photography or playing an important role in promoting your work? How involved are you in your online presence?
Ah, the numbers game. Good question. Photography as a form of art is underrated nowadays due to social media and phones with cameras as well. We are bombarded with images throughout the day as we scroll through newsfeeds. And the current data-driven social media thing which does so well for the analytical mind, makes us complacent as artists. Fiery red sunsets score well, so we share more of those. Trophy locations score well, so we share more of those too. The art of photography is still standing tall and ever-evolving, but it's buried alive under six feet of likes, followers and comments like "beautiful colours". It's a hard truth, but it must be said.
I hate smartphones. I dislike the sounds they make in public places and the enormously addictive aspects of them that seem to captivate everyone. Even in social gatherings, the things are always there. Somebody far away through the phone is always more important than the person you're talking to. And it's not like I don't understand or that I'm too old for Instagram. I have a degree in multimedia design, which allowed me to see the sociological and psychological impact that came with smart mobile devices.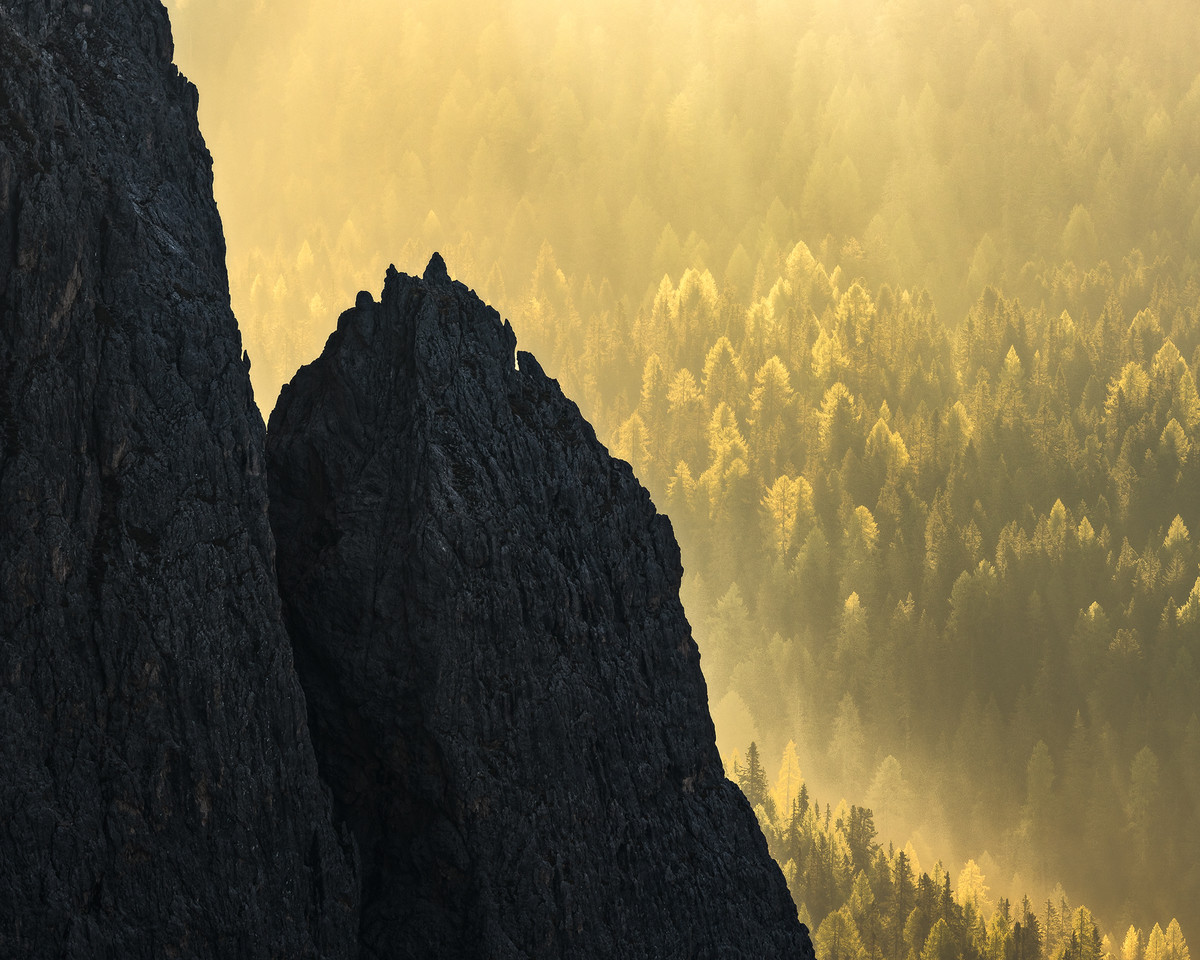 Because of my strange 20th century-level aversion to smartphones, I am present on social media through a desktop. The same desktop on which I edit my photography. It's preposterous that dslr photographers are on social media that only allows you to upload photos from your mobile device. And yet, that number on Insta is all brands care about. Want to be a brand ambassador for filters, cameras and lenses? Better get 20k plus followers and spend your life in your phone.
Promotion on social media today can get you an initial set of followers who turn out to be bots or fake accounts. So if you go down the path of paid advertising to raise the number of followers, fake accounts get deleted over time and lower the number again. I do post on social media and run outside after checking out the latest work of some of my favourite artists on there like Alexandre Deschaumes, Enrico Fossati, Alex Noriega, Greg Boratyn, Abdulla Almajed and Eric Bennett.
9. Do you have any plans for exhibitions, books or any interesting projects coming? Can you tell us a bit more about your artistic plans for the next couple of years?
Currently, I'm writing a 200-page e-book about the art of modern landscape photography in which I dissect a photo into its parts: Land, Light, Moment & Art. Readers learn that photography has transformative personal qualities and it is aimed at analytical thinkers who struggle to find great pictures among endless possibilities. The book speaks most to the introvert mind and is written as a narrative to image making from the heart. I plan to have it released before the end of the year on my website and any income from it goes directly into creating a portfolio book in print, called "Mystical Landscape Art".
From a photography perspective, it's my desire to photograph more abstract, intimate landscape images as they are most pleasing to me. This is the next gallery I will be working on for the coming years. Aside from that, I plan on renting an airplane to fly over a large natural area in the Netherlands which I cannot disclose at the moment. This is a desolate looking place from ground-level but I think it's striking from the air. This would also generate abstract images that don't fare well on social media – but I believe I made it clear that this does not interest me.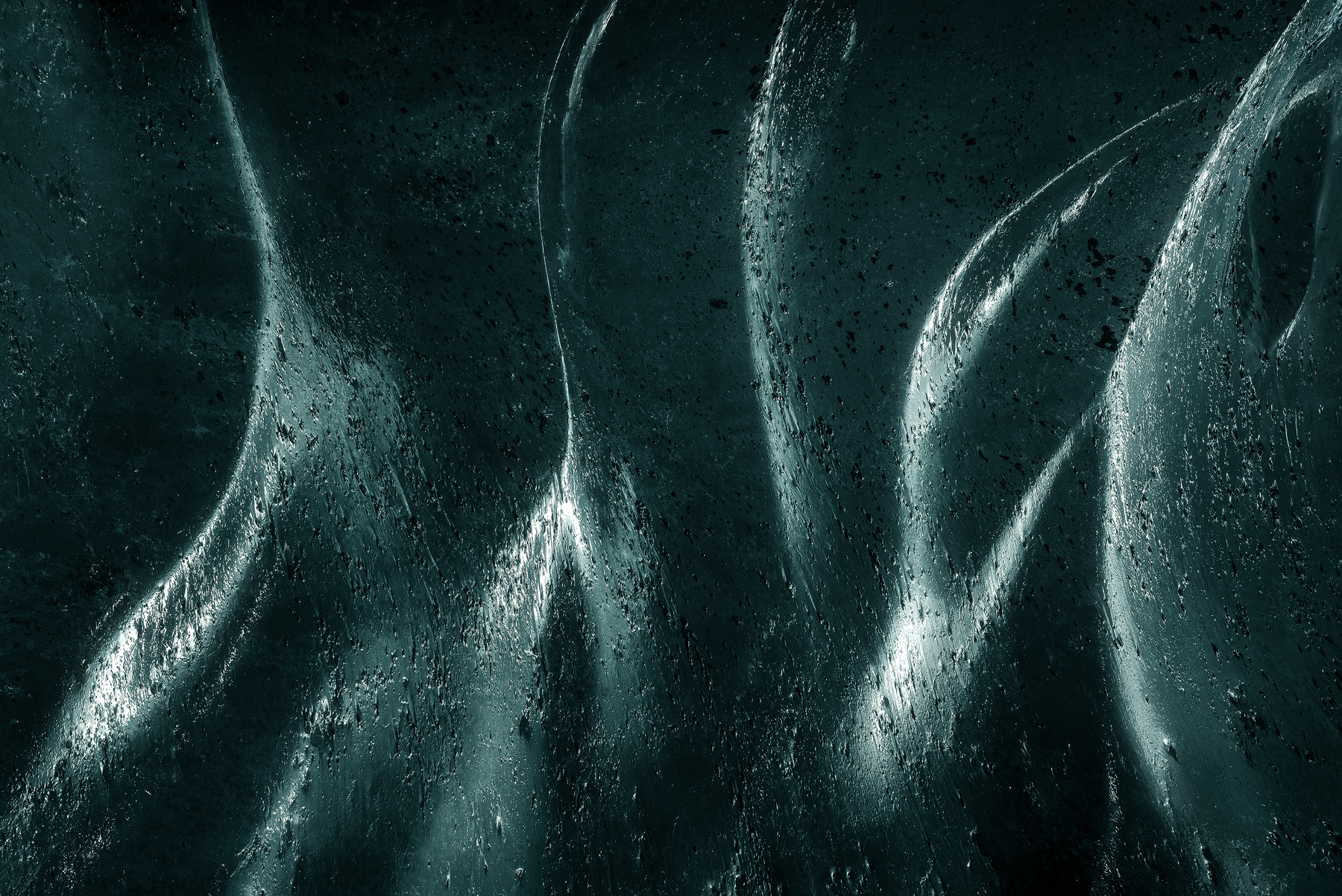 10. We are living on the most beautiful planet, yet it is over-burdened and over-polluted. As photography is an influential medium, do you use the power of your photographs to promote our Earth appreciation and environmental awareness? Any thoughts how photographers in general can become more involved in this important matter?
I do tell stories around my images in this regard, but I get energy from beauty and not destruction. It's is the primary reason that landscape photography is of such personal value – to keep my mind from wandering to the inevitable demise of the natural world through human action. We have a serious problem in finding our own time on this planet more important than the planet itself.
From the moment I could, I started an initiative that takes 10% of any photography income I make and put it straight back into transparent charity aimed at protecting what we have left. It's important to know where the money is going and after having researched dozens of already existing funds, I found that it was better to start my own. 10% for Earth actually plants trees and actually goes to rewilding projects in areas that have been hunted to extinction. Setting money aside for projects that make an impact is one thing you can do yourself. I think that photographers can carry a lot more than just a tripod too. Next time you go out, bring a trash bag and take any litter you see with you. Prioritize plastic and glass. Stop sharing your worries on social media and help the landscape by getting your hands dirty.