Alex Noriega is a full time landscape photographer based in the Pacific Northwest of the United States. In his images, he strives for perfect composition, interesting light and technical excellence. Alex is especially interested in the geology of the American desert southwest, the mountain environments as well as the forests. He appreciates both, dramatic and quiet scenes. He won 2016 USA Landscape Photographer of the Year, The Epson International Pano Awards and International Landscape Photographer of the Year. His images have been published in numerous magazines, including USA Today, Landscape Photography Magazine, DPReview, N-Photo Magazine, Digital Photo Magazine, Digital Camera World, Digital Photographer Magazine. Alex's work featured in books and on a number of websites, along with his writing and interviews. He leads landscape photography tours and workshops across the western USA and teaches his unique methods of post production online.
https://www.alexnoriega.com/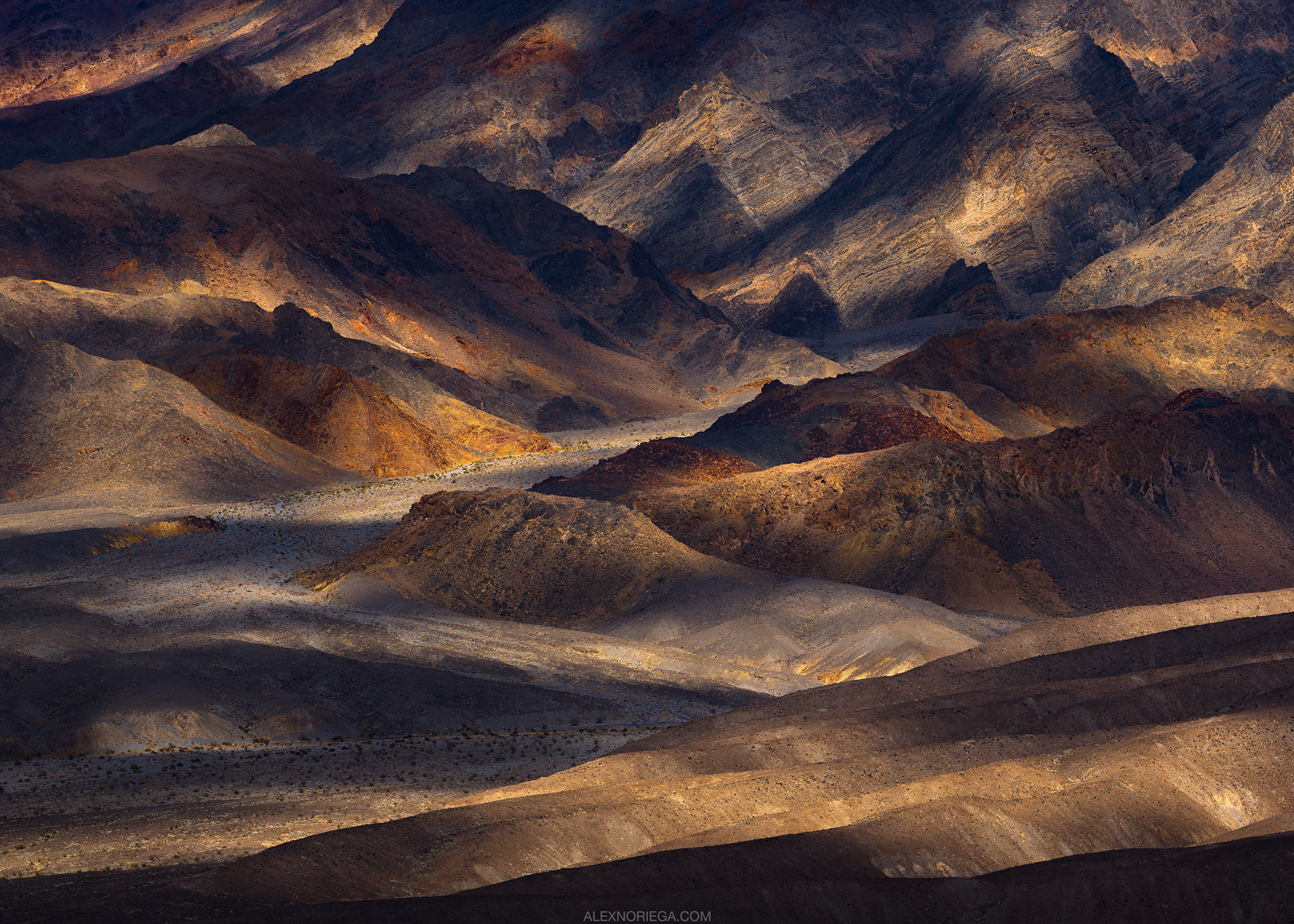 1. What was your path to become a photographer?
I first picked up a camera nearly eight years ago, and it was only for the purpose of having quality photos of items I was selling online. I quickly found myself enthralled with the technical aspects of exposure and light, and since I was already self-employed, I had plenty of free time to invest in this new hobby. At first I photographed everything - cityscapes, portraits, landscapes - but when I made my first trip to the American West and saw the deserts and mountains this country has to offer, I knew nature was what I wanted my focus to be, and nothing else. I believe that focus improves one as an artist.
2. Do you prefer to photograph close to home or do you find faraway places more inspiring? Are there any special places that inspire you the most to create new work?
I do recognize the allure of an exotic or remote location, but that is not the only reason I don't photograph much close to home. I'm currently located in the Pacific Northwest of the United States, and the local coasts, single volcanic peaks, and forests/waterfalls just don't inspire me much anymore. I find myself thinking most often about the Colorado Plateau and its incredible desert geology, and my favorite places there are about a 15-hour drive from home - so I'm there about twice a year, usually in the fall or winter. When it comes to mountains, what inspires me are endless ranges of jagged, bright granite peaks such as the Wind Rivers or the Sierra.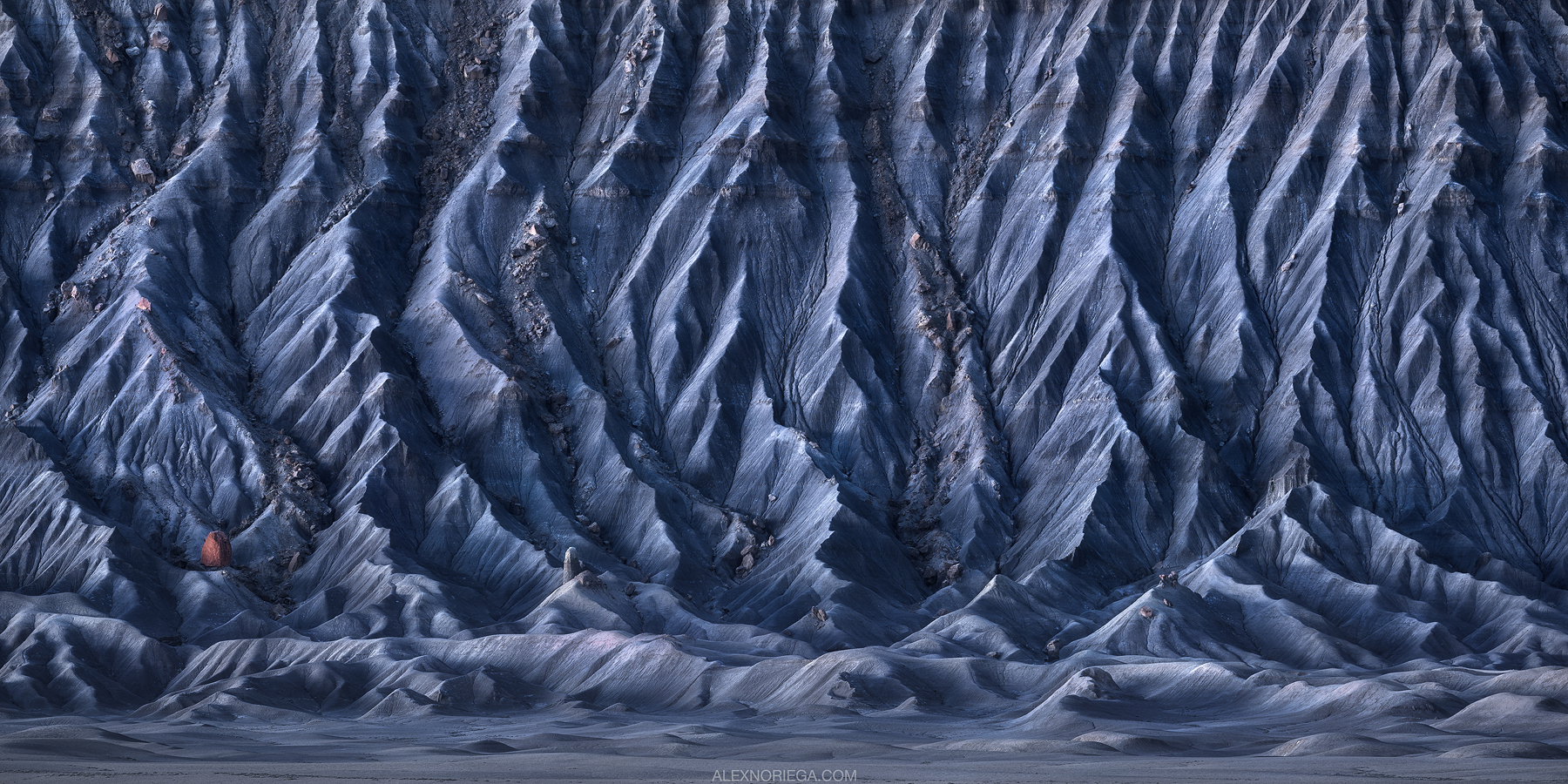 3. Are you a meticulous pre-planner or do you prefer creating images spontaneously? Do you revisit your favourite places many times to achieve the required result? Can you tell us more about your method of working?
That depends on the image. Some images, such as aerials, require quite a bit of planning and thought ahead of time, because you have a limited time to fly. But others are more spontaneous, especially when they showcase a fleeting display of light - I like to allow the light to dictate how I form a composition when possible. I revisit some of my favorite places year after year, but almost never with the intent of creating an image I've attempted before. I am usually looking for a new composition each time.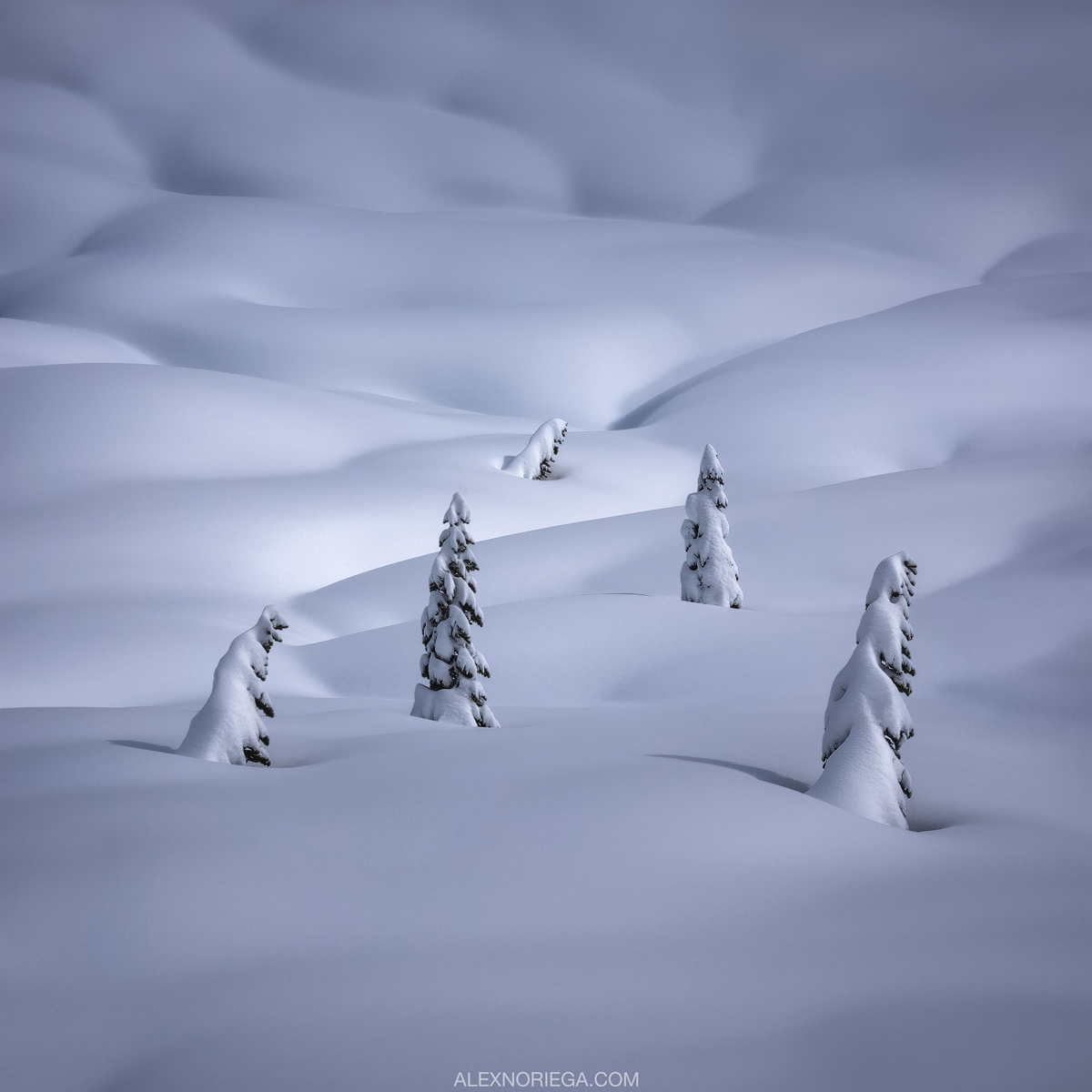 4. Terra Quantum displays themes and series portfolios; do you like working to the project/series/theme or find creating individual images more rewarding?
I want each individual image to stand on its own - for each one to be strong enough not to require a series to say something to the viewer. But some images become much stronger when presented as a collection, so I am certainly not opposed to either approach. In general, I create images with the intent of each one standing alone - but I often later find that they also work well when presented with other similar images I've created.
5. Can you tell us a bit more about one chosen photograph – what is the story behind it, when/why/how it was created?
One of my recent favorite images is "Agon Wastes", an image of the mountainous desert geology of Death Valley, California. I was out shooting alone for the day in Death Valley in January, and I had planned to shoot some layers of relatively popular badlands. However, upon arriving, I found that I wasn't very inspired by the subject - I wasn't finding unique images that I could call my own, and the light left something to be desired. So I sat at my vantage point on a nearby hill for quite a while searching for something different. As storm clouds began to pass by, I noticed that they were nicely dappling the light on the valley floor, and across the valley at the adjacent mountain range. Using a long telephoto, I was able to isolate the most interesting section, and create symmetry and emphasize the angled shapes and the visual path of this composition. I sat there for about two more hours, photographing the same composition as the clouds passed by, waiting for the right moments where the light would be highlighting the many layers, while allowing for delineation via the shadows.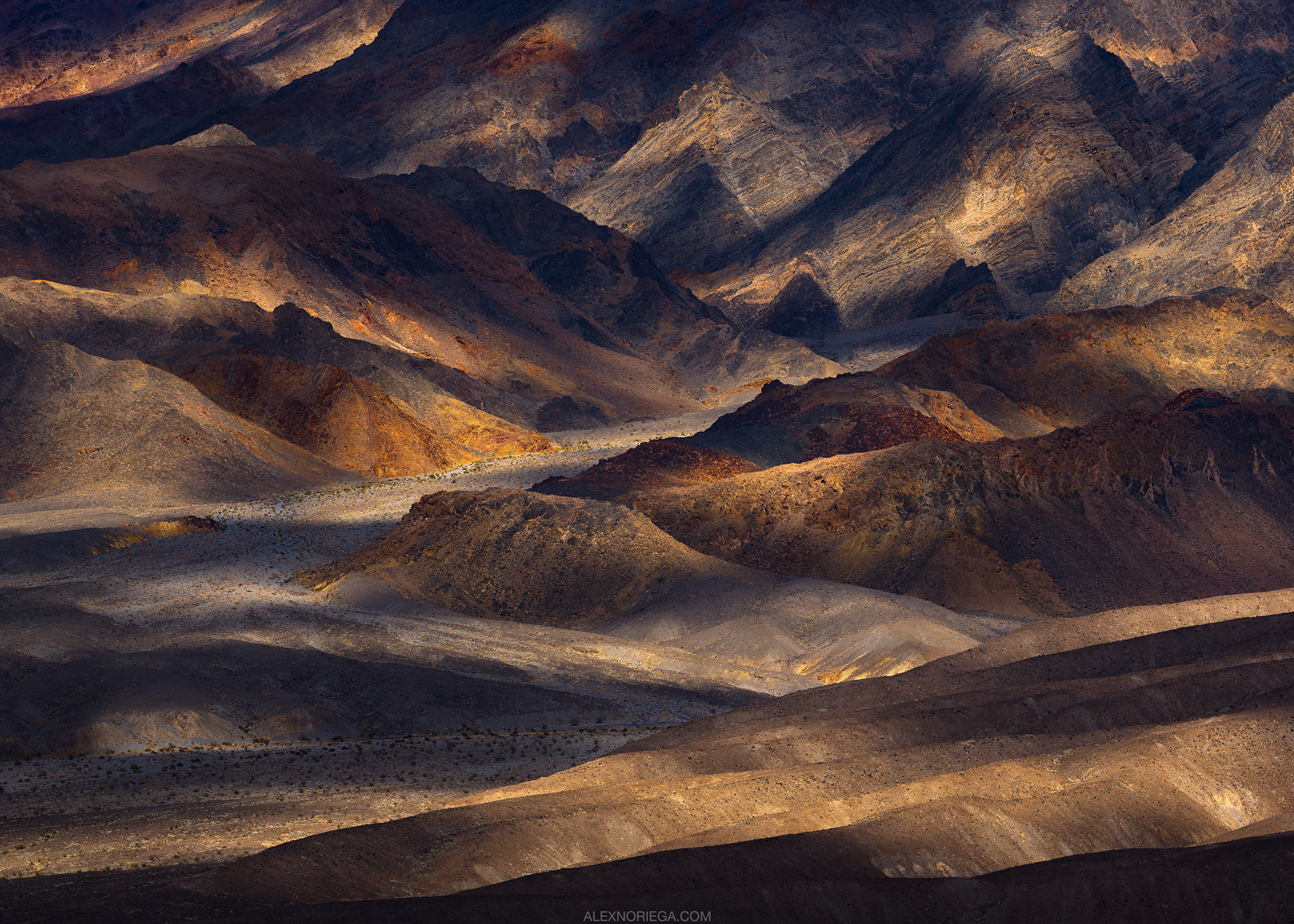 6. Colour, B&W or both? How do you decide about the elimination or inclusion of colour and why. When do you decide about it - in the field or during the post processing?
I have hardly any black and white images in my portfolio, but I have a lot of monochromatic ones, particularly in blue. I find that color can usually be used to infuse a mood or atmosphere into an image, but I do sometimes like to keep the color ultra subdued, almost silvery in nature, which is close to a black and white. For example, my image "Hibernation" is not a black and white image, although the impression on a calibrated screen is that it is almost purely white. It's actually got a very slight blue tint to the shadows and midtones, which hints at the cold and pure nature of it. If it were any warmer, it would appear brown and that effect would be lost. I decide during post processing if color is necessary and to what degree - in the field I am only concerned with composition and light.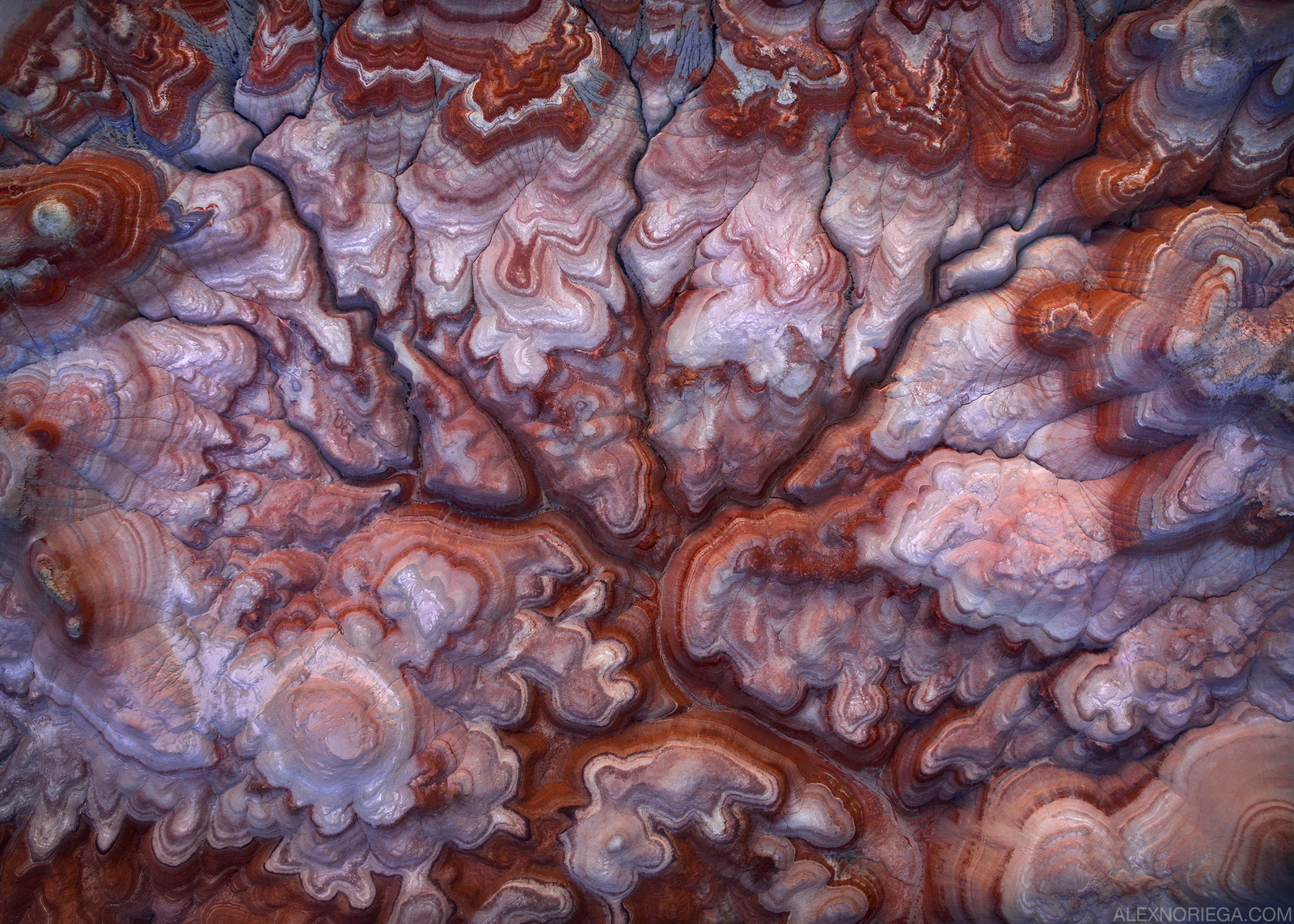 7. Do you find printing your images yourself as an integral part of image creation or do you use professional labs? How important is the choice of paper for you?
I would love to print images myself, but I find it prohibitively expensive with the cost of proper printers, ink, paper, and the space needed for such equipment. I use professional labs, but I do care very much about the result and I will try again if it didn't come out right. Since I don't have control over every aspect of the process, it is a bit of trial and error. The medium is very important - certain images lose their luster on too rough/matte of a paper, and some really sing on acrylic or metal. I don't ever want the medium to get in the way of the image. Generally I would say a mid-gloss is my preference - I don't want the vibrance and brightness to be overwhelming, but I do want to retain some of the pop of the image's original form on a backlit screen.
8. Do you think that social media is killing photography or playing an important role in promoting your work? How involved are you in your online presence?
I don't believe that social media is killing good photography. The best artists who are creating interesting, meaningful, and unique images will continue to do so, regardless of what's happening on the internet. I do believe social media is contributing to the rampant spread of unoriginal imagery that is created solely for the purpose of online praise or promoting a business. That type of work doesn't seem to be born from an internal passion for the subject or a desire to create art. However, I would be remiss if I didn't acknowledge the role social media has had in my ability to promote my own work and make a career out of nature photography. I do try to maintain an online presence, but if I'm not currently inspired and creating new imagery, I find it more difficult to stay engaged on the posting side. I'm not willing to produce and release images just for the sake of doing so - I want to enjoy the work I'm creating and to only show images which are up to my standards, so this sometimes results in a hiatus. During these times I'm forced to re-post favorite images of mine if I want to maintain an online presence, and while there are plenty of followers who may have missed those the first time around, I also want to be showing them new work.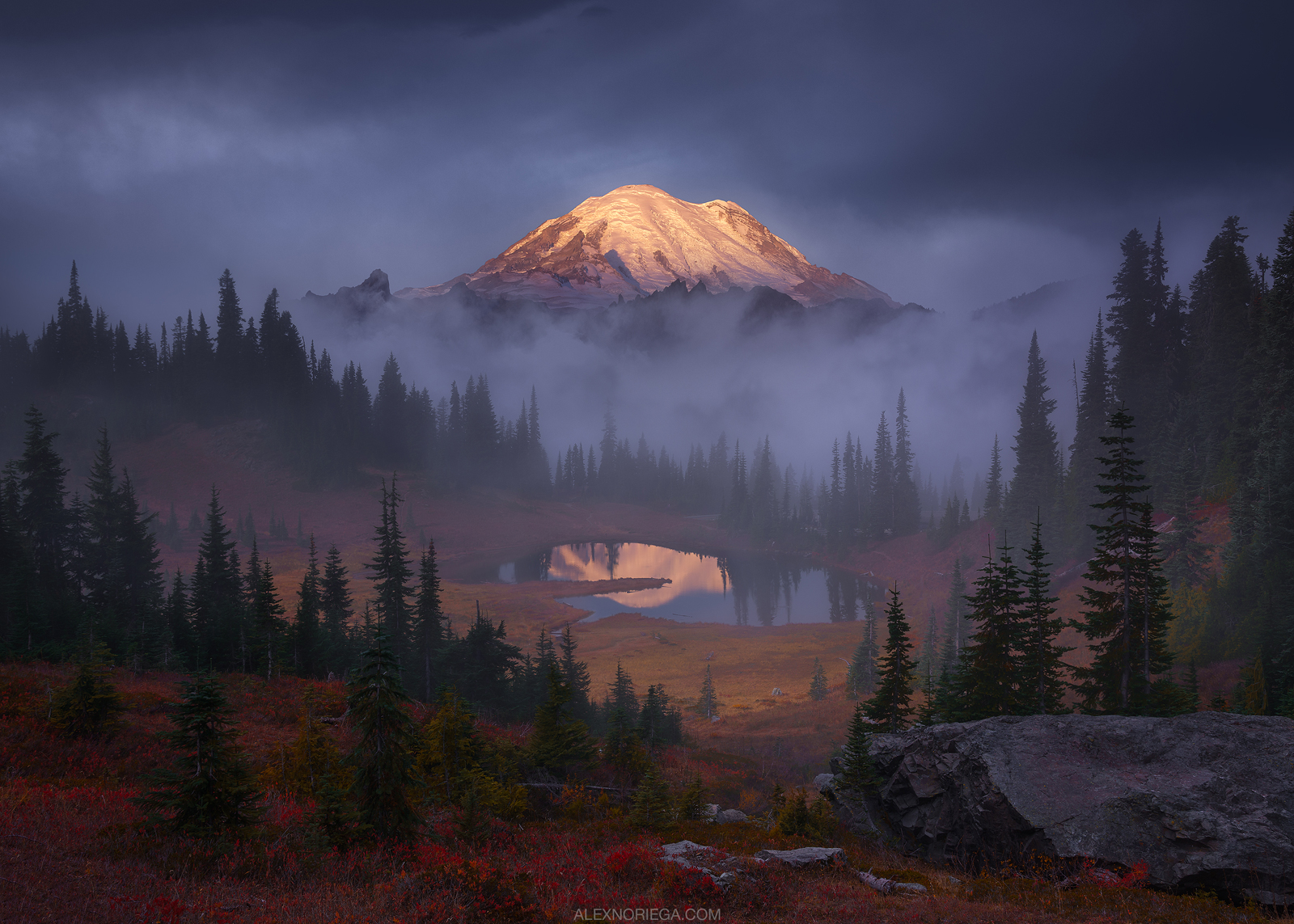 9. Do you have any plans for exhibitions, books or any interesting projects coming? Can you tell us a bit more about your artistic plans for the next couple of years?
I don't currently have any plans for exhibitions or books. I would like to reach a point where I can fill a book with images I'm proud of, and I hope to do so at some point in my life - but the truth is that I'm so selective about my own work that it will take quite some time to get there. I do always have general plans for making new images, and currently I'm finding my inspiration to be coming from the same place it has the last couple of years: the Colorado Plateau. I want to continue to find unique images in the places there that inspire me, and to use aerials to convey the larger story of time and its effect on the landscape. Aside from that, I want to branch out of the US to northern locales such as Canada, Alaska, and Iceland. Aurora is something I feel I could do great justice.
10. We are living on the most beautiful planet, yet it is over-burdened and over-polluted. As photography is an influential medium, do you use the power of your photographs to promote our Earth appreciation and environmental awareness? Any thoughts how photographers in general can become more involved in this important matter?
It's possible that some of my non-photographer social circles have become more aware of the value of public lands and the need to protect them, partially due to my images. But I am not using the photographs for that purpose to the degree that I could (or that I should). When it comes to my art, I am fairly introspective and I often have a hard enough time engaging on social media without pushing an agenda (however noble it may be). I have seen some fellow photographers doing so to great effect, and I very much respect and support their efforts. I know that there are organizations such as The Sierra Club and The Wilderness Society that could better answer that question, and let us know how we can make a difference. I'm certainly willing to listen.